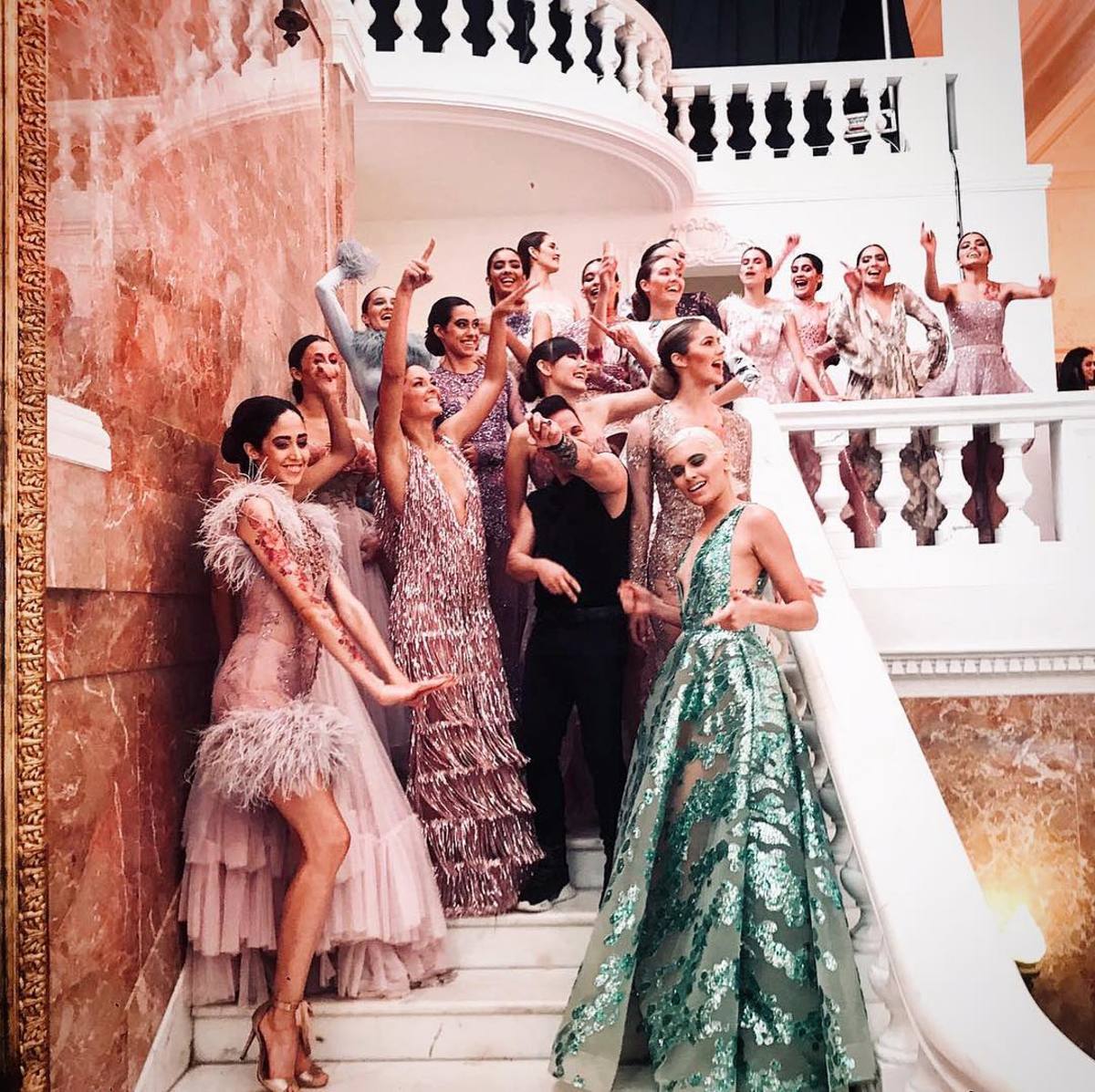 The fashion industry often uses an insider term to describe fashion weeks,"the big four," which refers to the seasonal runway shows that take place in New York, London, Milan and Paris. While the majority of the media may focus its attention on these trendsetting capitals, it's quite literally always fashion week somewhere. In March alone, a travel blogger-worthy spate of fashion weeks took place around the globe, spanning from Vancouver to Istanbul to Indonesia. And in Puerto Rico, there was San Juan Moda, which has celebrated local designers and their well-dressed patrons for five years and ten seasons running. Seven months after Hurricane Maria left 3.5 million people without power and resulted in an estimated $95 billion in damages, the Puerto Rican government invited a group of American journalists and influencers to the island to see the Fall 2018 collections — despite its still-unstable conditions.
This season wasn't the first post-Maria Moda: In December 2017, Founder and President Carlos Bermúdez booked a new venue to replace the temporarily shuttered El San Juan Hotel and marched models down the catwalk. "We only made changes for Spring 2017, when, because of the hurricanes, we had to move the date and present fewer catwalks," explained Bermúdez. "This season, we were in full bloom."
Over six days this April, San Juan Moda was back to business as usual. Moda first launched in 2013, when Bermúdez realized that Puerto Rico "lacked a cohesive and complete platform [for designers] to present their collections." The event follows a traditional fashion calendar, with twice-yearly shows to present spring/summer and fall/winter collections. Bermúdez has evolved San Juan Moda from an intimate local fiesta to an international fashion event with bloggers, buyers and press filling out the front rows.