The surge in online shopping in recent years has been well documented, but with buying and selling on social media sites also on the rise, what is it like to sell almost everything you own online?
My name is Natalie and I'm addicted to online shopping. There, I said it.
I love to browse shopping websites on my phone, even if I don't buy anything.
I add things to my virtual basket I will never buy and I order and return clothes at such a rate that I see the woman in my local post office more often than some members of my family.
So when my husband and I decided to move to New Zealand, one of my first thoughts was, 'what are we going to do with all our stuff?'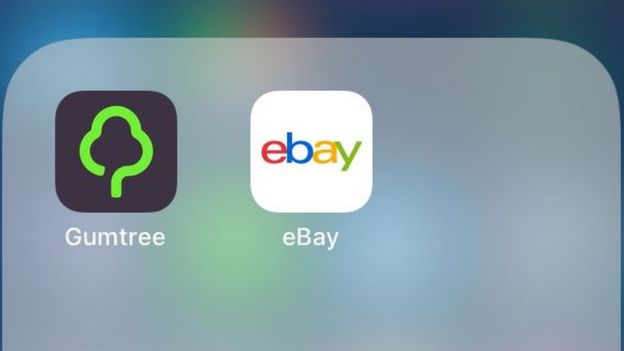 First off, I hate waste. I'm a regular charity shop donator and I break into a cold sweat when someone puts the wrong item into the (clearly marked) bins at the council's household recycling centre, so throwing things away was out of the question.
And with high shipping prices not really an option and astronomical housing costs the other end, we decided to sell as much as we could in the hope of raising some cash.
With limited time until the move and an ever-growing "to do" list, I needed a quick and easy way to clear our house out.
So I went with what I know – internet sales via Gumtree, and a new one for me – Facebook Marketplace.
Facebook apology over baby hedgehog ads
From sweets to furniture: The secrets of selling online
How can you make your online business go global?
You name it, I sold it. Things you might expect, such as furniture – sofas, tables, chairs, beds, were snapped up in no time.
In fact, I was inundated. Twenty two people contacted me within the space of just 10 hours asking (some almost begging) to buy, of all things, a cast iron umbrella stand.
But I even managed to flog more unusual items.
Camping gas canisters, 14 swing-top lager bottles previously used for home brewing and a pair of brand new football boots attracted buyers – much to the amazement of my husband who mocked my suggestion of listing such items.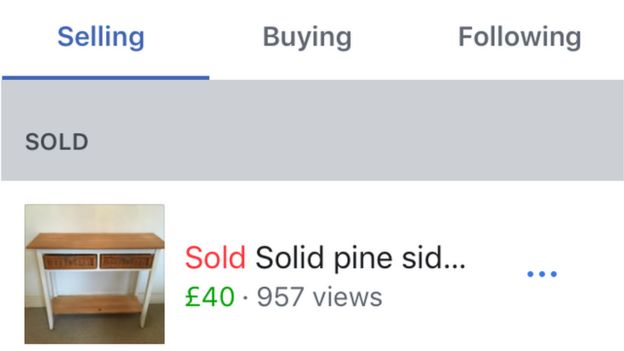 I also met a lot of lovely and interesting people.
The woman who bought my sofas was furnishing a new home after a relationship breakdown, while a policeman bought some leftover solid oak worktop off-cuts for his wife who was going to use them for an art project.
I even sold a pair of brand new ski trousers to a former Wales rugby player whose daughter had outgrown hers a few days before a school trip.
In the beginning, I was dreading the whole process. But I ended up loving it. I got a surge of excitement every time my phone buzzed and someone asked: 'Is this still available please?'.
People wanted what I had.
Counterfeit traders selling on Facebook
Three tips for success by Gumtree boss
Taking on the online retail giants
And it is that feeling – the same which has contributed to the success of social media in general – that can be linked to the rise in popularity of such sites, according to social and digital media consultant Matt Navarra, former director of social media at The Next Web.
He said: "Part of the success of social networks like Facebook is the social validation and the ego boost users get from seeing 'likes' or other forms of engagement from friends, family and other users.
"This social validation is addictive and gives positive feedback to the seller making them feel good about their presence on the platform.
"Some users have also spotted 'awards' and 'badges' for 'top sellers' or 'five items sold in a week' achievements.
"This sort of gamification is also highly addictive for some users, and adds to the fun of using the platform, as well as adding more assurances to other sellers about your behaviour on the platform."
He added: "There are numerous reasons why the likes of Facebook's Marketplace is growing in popularity versus rivals such as eBay.
"Most people are already very familiar with how to use Facebook. This makes it easy for them to go one step further and use the platform to sell items there.
"It also means they don't need to open a separate app or visit another site like eBay to list their items.
"Unlike rival buy/sell platforms, Facebook's Marketplace is free. The lure of not losing any money in fees is strong.
"Size – Facebook has over two billion users. When you scale that down to your local area, the number of people who could potentially see your items is huge."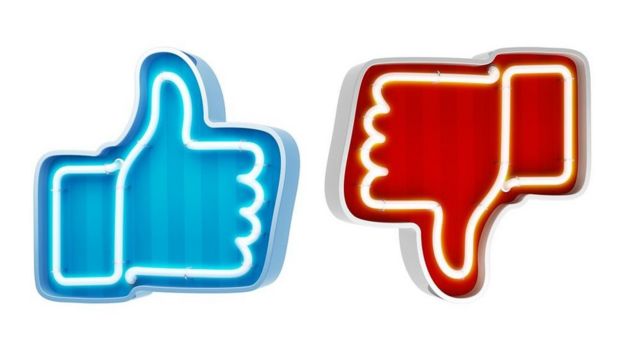 But Mr Navarra warns there are risks with using such sites and one thing users are most concerned about is security and data issues.
He said: "The more time you spend on the platform, the more it learns about you. Users have to consider if they are happy to give this information away to such social networks.
"There is also a risk with the lack of payment protection that users of sites like eBay get from its eBay buyer protection programme.
"There is currently no such mechanism or added protection on Facebook Marketplace, so users have less routes for resolving disputes or scams should issues arise. However, Facebook appears to be developing such a feature, which may launch in the near future."
With a few weeks to go I still have a few items and a car left to sell. But what some might consider a chore, I've started to consider as a challenge.
Do people really want to buy used battery-operated fairy lights and six bags of disposable bamboo cutlery? I didn't think so either…
["Source-bbc"]