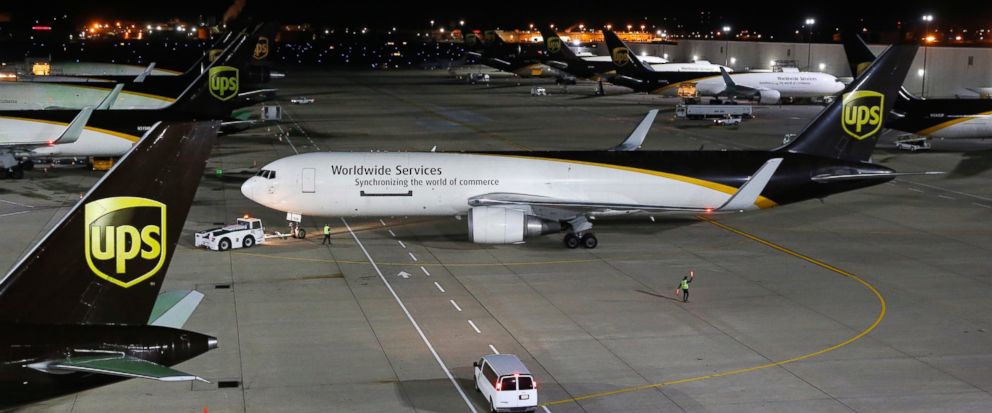 If you buy diapers online later this year, UPS begs you to avoid placing the order right around Thanksgiving or Christmas.
To drive home the point, the company with the big brown trucks will impose special surcharges for shipments during peak holiday weeks.
UPS executives gave more details about their planning for peak season on Thursday as they discussed second-quarter earnings, which rose 9 percent to $1.38 billion.
The profit topped Wall Street expectations, but UPS said earnings in the third quarter will be flat compared with a year ago, and tax benefits that helped fourth-quarter results last year won't be repeated.
UPS shares fell 4 percent, closing down $4.50 at $107.79.
United Parcel Service Inc. and rival FedEx Corp. are riding a boom in online shopping. It's what helped to lift UPS revenue in the crucial U.S. domestic package-delivery business by 8 percent.
Despite the better-than-expected second-quarter profit, UPS on Thursday stuck by its guidance for full-year earnings. That could reflect concern that the June quarter bump was exaggerated by fuel surcharge and workers compensation items, and that currency rates will continue to reduce overseas revenue.
The conservative forecast disheartened investors, who drove shares down 4 percent, to $107.77.
The holiday season is always critical for shippers. The growth of online shopping has filled their planes and trucks but also raised costs.
Dispatching trucks to deliver single packages to homes costs more than bigger shipments to businesses. If the delivery companies make a mistake in forecasting demand, they can wind up unable to carry the load or, on the flipside, overspend on seasonal workers and extra transportation.
UPS is gearing up by expanding and upgrade distribution hubs in Arizona and Kansas, and it broke ground recently on another regional hub in Indiana. The facilities will increase UPS capacity and are highly automated.
["Source-udaipurkiran"]