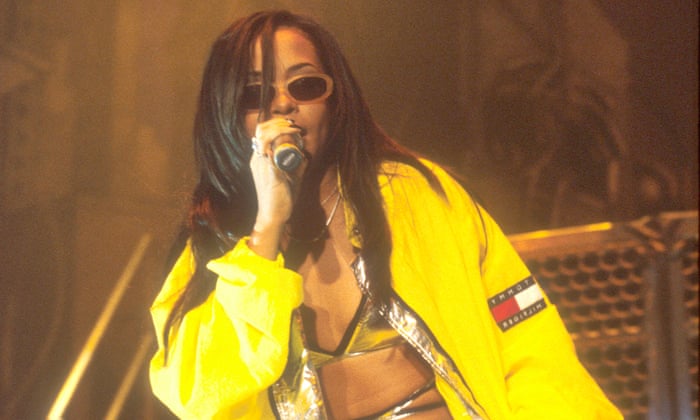 The 90s revival is packed with references to stars who died too soon. Kurt Cobain, a paid-up member of the "27 Club", with his cardigans, Bretons and bug-eye sunglasses. Brittany Murphy and her bubbly Clueless looks. Biggie Smalls and Tupac Shakur, with their bandanas and oversize suits. And Aaliyah, dead at 22 in 2001, a woman who wore crop tops and oversize combats really, really well.
Aaliyah is in the spotlight this week, with the release of the much-anticipated MAC makeup range dedicated to her look; one that the makeup brand created after a campaign by fans. It was partly thanks to Aaliyah that the 90s nude lip happened, worn with lip gloss and/or an outline of lip liner. MAC's collection – created in collaboration with her brother, Rashad Haughton – numbers four lip glosses as well as lipsticks and eyeshadows. Everything, obviously, is named after her songs. A More Than a Woman lipstick is a great addition to any makeup bag.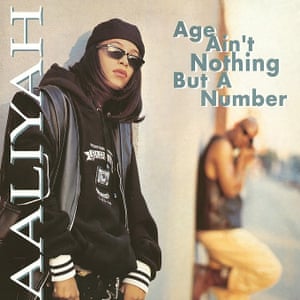 This provides a perfect excuse to explore the singer's wider style legacy. If her first album, Age Ain't Nothing But a Number, is now tainted through its association with R Kelly, it also started the 14-year-old Aaliyah's fashion journey. The cover shows her in a covered-up oversize silhouette – hoodie, varsity jacket, both XXL on a tiny frame, worn with shades, a cap and a whole lot of star power. It's a look that she made her own. But it began, Haughton said recently, in a charmingly everyday way – she would borrow clothes from his wardrobe when they were growing up.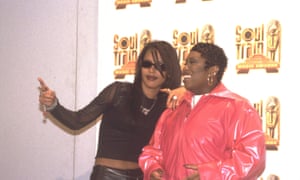 Aaliyah, or Baby Girl as she became known, squished a lot into a short life, producing three albums, starring in two films, dating Damon Dash and becoming BFFs with Missy Elliott. She also understood the power of fashion at an age when the rest of us are still, to put it kindly, working out our look. There is rich variation: streetwear Aaliyah in a yellow Tommy Hilfiger two-piece with matching bikini top; Matrix-ready Aaliyah on the cover of One in a Million; red-carpet Aaliyah in slipdresses and suits; goth Aaliyah in Queen of the Damned.
The consistent threads? At least two inches of toned midriff, that nude lipstick and some very 2018 tiny sunglasses. Aaliyah summed up her style thus: "I see myself as sexy. If you are comfortable with it, it can be very classy and appealing."
Seventeen years after her death, Aaliyah's fashion influence is there in every young woman you pass on the street with that fashionable-again midriff on display – whether they know it or not. It is also in the cult T-shirts with her face on, worn by none other than Beyoncé. It's even on Drake's back – in a portrait he has as a tattoo. The singer memorably declared his love for Aaliyah in an open letter to her in 2010. Style was a big element of his crush. "I loved the way you carried yourself," he wrote, "the way you dressed." He's not the only one. Now is the time to pay tribute to one in a million – whether that's through a nude lipstick or baring your midriff is up to you.