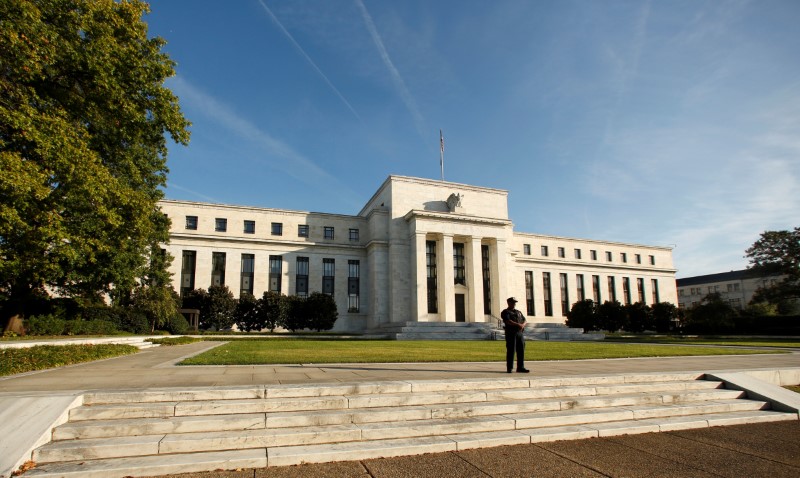 NEW YORK (Reuters) – The Federal Reserve's plan to start reducing the size of its balance sheet later this year may be limited by the resulting upward pressure on money market rates, according to a Bank of America Merrill Lynch (NYSE:BAC) strategist.
The U.S. central bank has signaled its intention to reduce the size of its $4.5 trillion balance sheet later this year as it remains on track on a gradual path of interest rate increases amid an improving economy.
"Given our expectation that most of the Fed balance sheet decline will be concentrated from foreign bank reserve holdings and lower Fed repo activity, the Fed may only be able to reduce their balance sheet by $1 (trillion) before funding markets materially tighten," Bank of America Merrill Lynch's head of U.S. short rates strategy Mark Cabana wrote in a research note on Thursday.
As the Fed pares its balance sheet, it will to reduce the amount of excess reserves in the banking system, which would likely put upward pressure on borrowing costs in money markets.
The Fed has yet to offer details on the amount it plans to taper its reinvestments in U.S. Treasuries and mortgage-backed securities and a desired size for its balance sheet.
The Federal Open Market Committee, the central bank's policy-setting group, will hold a two-day policy meeting which will begin next Tuesday. [FED/DIARY] ["Source-investing"]