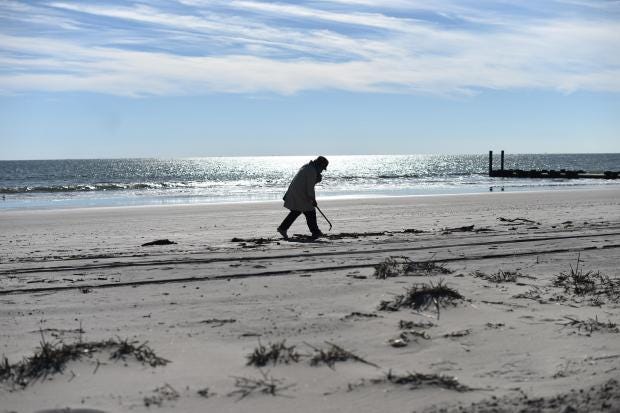 A New Jersey man who thought he'd lost his wedding ring forever was shocked when it was returned to him – almost a year to the day after he lost it.
Mickey Walsh was on vacation in Ocean City, New Jersey when he lost his wedding ring to the ocean waves. He thought the ring was gone for good until this year, when his wife spotted what looked like his ring in a Facebook post.
"My son found this men's wedding band today 8/17/17," the post read, according to CBS Philly. "Between 7th & 8th street beach in OCNJ. No inscription inside or outside. Please help us find the owner. Every share helps. Thank you!"
The ring had been discovered by Daniel Barr, an 11-year-old Ocean City resident who was visiting the beach with his mother, Kristen. Ms Barr said her son walked up and down the beach fruitlessly, searching for the ring's owner. After coming up short, the pair decided to post their message on Facebook.
That's how Mr Walsh's wife spotted the post.
"I was at work and my wife texted me, 'Hey I think someone found your ring,'" Mr Walsh told CBS.
The Walshes quickly sent over all the details they could remember about the ring, plus a couple of old photos. Ms Barr compared the details to an assessment she obtained from a local jeweller.
"[Ms Walsh] sent me photos and sure enough, they were a match," Ms Barr said. "She even knew the correct ring size and all."
The Barrs returned the wedding ring, and the Walshes celebrated their anniversary just a few days later.
"I'm extremely proud of my son for going above and beyond to find the owner," Ms Barr said. "It felt really nice to be able to return something that has so much sentimental value to the owner."
["Source-independent"]