Lauren Conrad has joined the team as a guest editor for Fashion Week at E!. Along with unveiling her third Kohl's LC Lauren Conrad Runway Collection, the style expert has already recalled her first time at NYFW, her first runway show and the essentials you need to conquer any busy week like a fashion mogul.
Today, Lauren shares how to wear fall's best trends, seen across the runways, including in her own collection. The style star even shares how interprets the trend and what to wear them with—yes, we know, this is good insider info!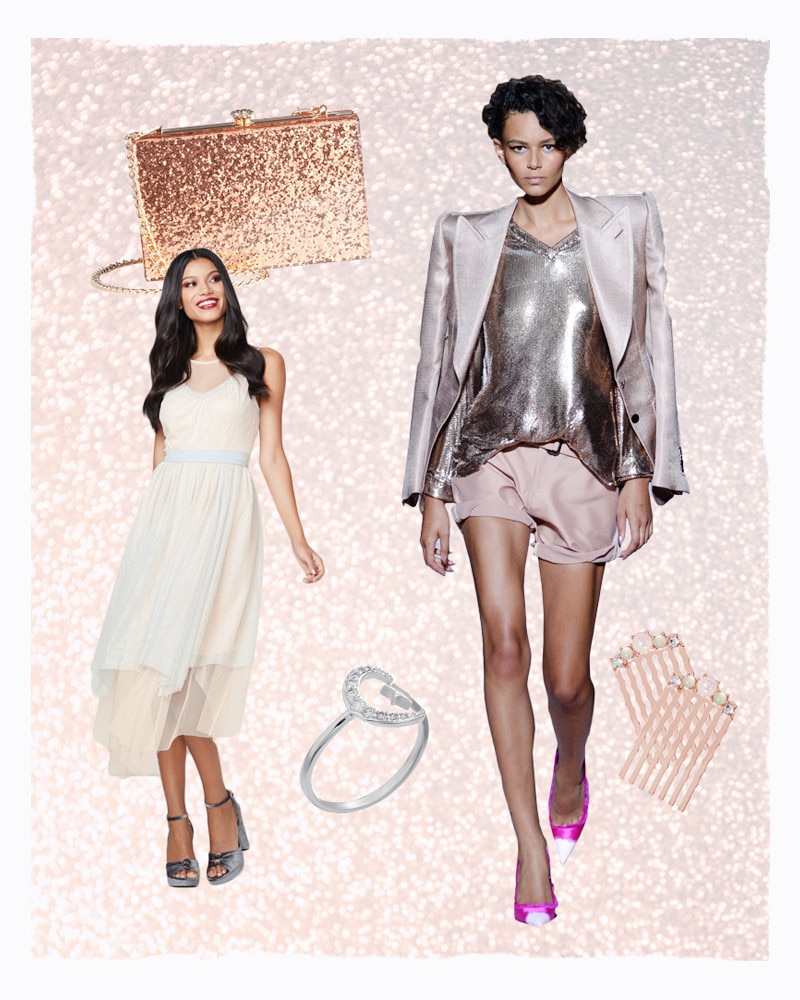 Metallics: Shine is everywhere right now. There are a lot of trends out there that I'd say not to take so literally. For example, the pajama trend—I think people are literally wearing pajamas; whereas, that can be interpreted as a slip trip or a silky, pajama-like top with denim. But personally, I think the shine trend should be embraced. Maybe don't wear it head to toe, but when it's appropriate, it's fun to include a glittery or shiny piece or a metallic fabric into your wardrobe.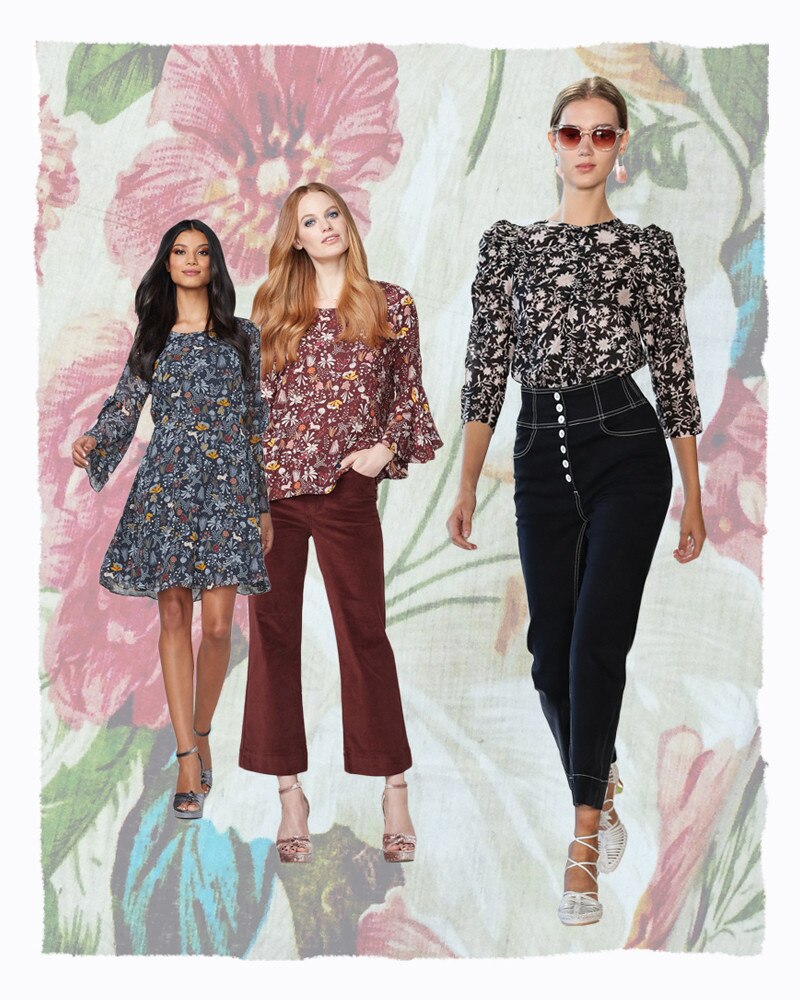 Fall Florals: It's sort of like a '70s vibe, like a vintage wallpaper floral as opposed to a bright, summery floral. They are a bit darker in color scheme and simpler. I know in the past there's been a lot print mixing. I think this upcoming fall is all about bold colors, so if you do wear a print, I'd wear it with just solid colors and let that stand out.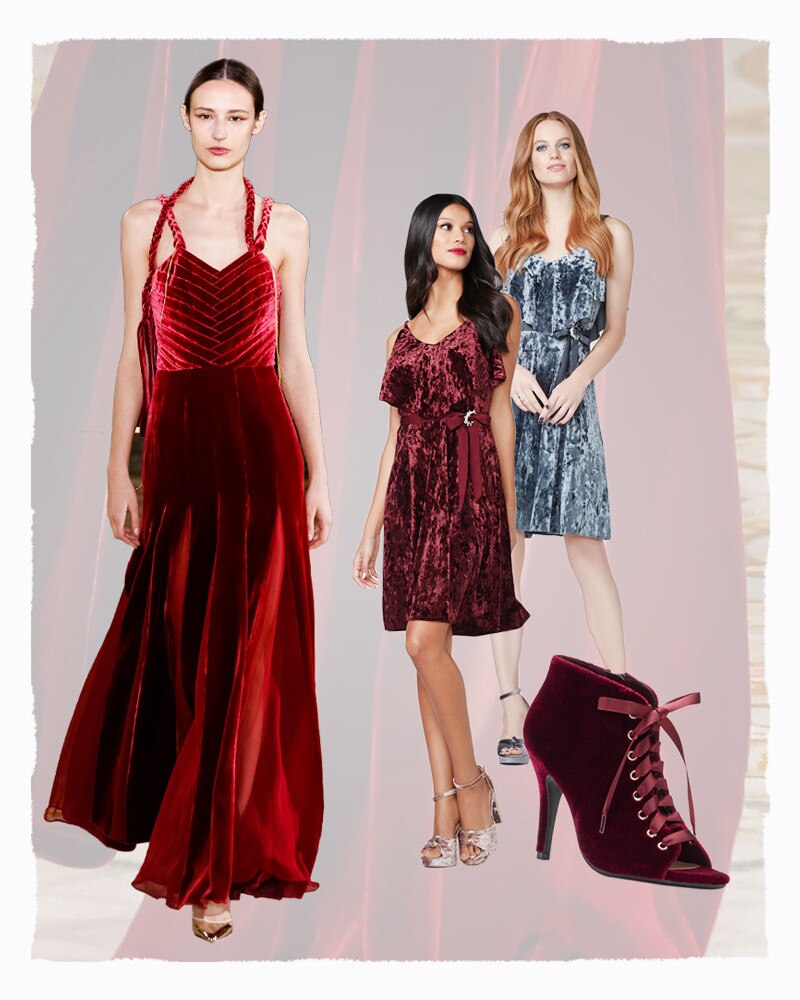 Velvet: I felt like velvet was so present this summer, which is interesting—it was more in a slip silhouette or little cami. I just went to a wedding, and there was so much velvet, and it was like 90 degrees outside. I was so surprised to see it, but I thought it was fantastic—it's such a great, luxe fabric. Right now, it's being done in a transitional way. You'll be able to continue to wear it in more of a layered way through fall.

We did an exposed, sort off-the-shoulder velvet top in a couple of colors that I really like. We actually did a pleated velvet skirt, which is kind of fun. I haven't seen a lot of pleating in velvet.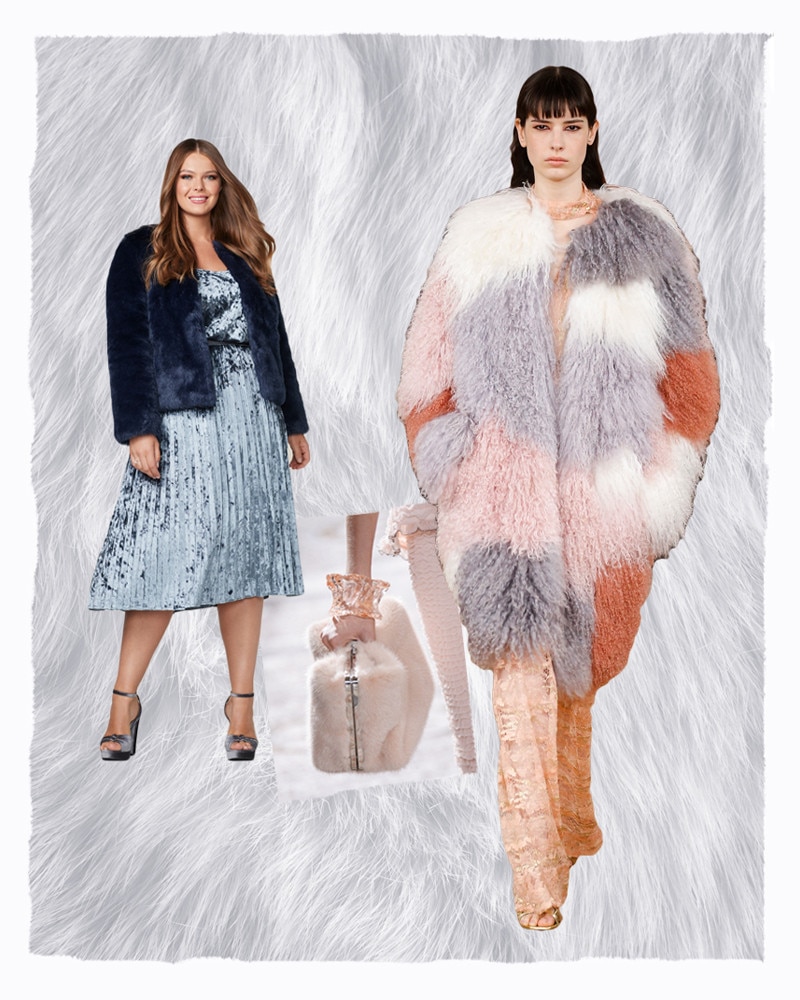 Faux Fur: It's all about how it's styled. Part of its appeal is that it's a little bit costume-y, but I like that. It brings a fun element to an element. It usually a fun layering piece that you maybe shed once you arrive to your party. I think colors are important—we did it in a dark navy, so it feels a little more subtle. It's also more of a shrunken piece. I think if you style it with cleaner pieces, it doesn't look too silly. ["Source-eonline"]