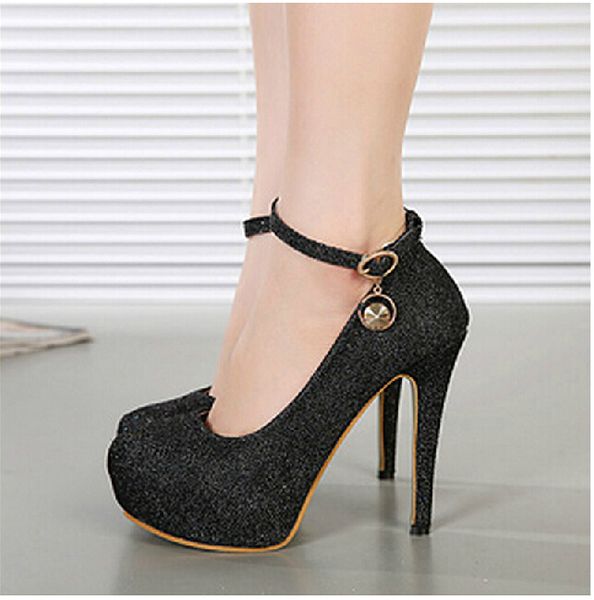 NEW YORK • Are high heels headed for a tumble?
It has been a year of women not toeing the line on many fronts. Their stories of sexual harassment have prompted a purge of powerful men in entertainment, government and media in the United States.
Some are fighting gender discrimination with their footwear, with preferences shifting towards athletic and comfort shoes in recent years.
Allbirds, a brand of merino wool "runners", are now part of the unofficial Silicon Valley uniform.
It is not uncommon to see Danskos and Crocs, mainstays of restaurant kitchens and hospitals, worn by white-collar professionals.
Birkenstock's two-strap Arizonas, once derided as hippie shoes, have been imitated by designer labels such as Prada, Celine and Coach.
High heels' footprint goes back to 15th-century Persia when horse owners used them to stand up and stabilise in stirrups.
Because of their connection to sport and wealth, heels went on to become a signifier of social class in Western Europe. During the Renaissance, heels and platforms could give men a competitive advantage among their shorter peers.
Women throughout the European courts began to adopt high heels in the 16th century. But in the 18th century, flatter shoes became the preferred style. Heels re-emerged as a trend at the end of the 19th century, but only for women.
Women in the public eye are still defined by whether they do or do not wear heels. Mrs Melania Trump, wife of US President Donald Trump, was mocked on social media for boarding Air Force One in stiletto heels on her way to survey Hurricane Harvey's damage in Texas.
Heels have dug in in some quarters with this year's break-out hip-hop star, Cardi B, becoming synonymous with the Louboutins she raps about in Bodak Yellow.
In an interview with Billboard, the rapper's stylist Kollin Carter explained the appeal of the red-soled stiletto heels to women such as Cardi B: "Where she's from, when girls are ready to get dressed up, that's what you wear. And in real life, before Bodak blew up, she wore red bottoms because that's what it means to make it in the Bronx. It's a status symbol that the masses can relate to; every day, girls work hard and save up their money to have that shoe."
Louboutins and other high-end heels signify wealth and can lend confidence to those who can afford them. They are also "a way to… try to make your body look more like the cultural body ideal", said professor of psychology Renee Engeln at Northwestern University and author of the book Beauty Sick.
"They're to lengthen your legs and change the way your shape looks from behind. That's not accidental."
But the cohort of high-profile high-heel naysayers are hoping to stamp their own footprint.
Actress Gal Gadot wore flats throughout her Wonder Woman press tour earlier this year. Serena Williams paired her wedding gown with custom bedazzled Nikes.
Ahead of Cannes in May, actress Kristen Stewart spoke out against the film festival's no-flats rule, installed in 2015. "If you're not asking guys to wear heels and a dress," she told the Hollywood Reporter, "then you cannot ask me either."
Last year, in The New Yorker, writer Mary Karr called for the uninvention of high heels.
It seems more likely that they will be reinvented. Two companies led by women have developed ergonomic high heels whose insoles are designed to promote stability and weight distribution.
In the 2015 film Jurassic World starring Bryce Dallas Howard, her character outruns a Tyrannosaurus rex in high heels. But in the sequel, she is given a solid pair of boots.
["Source-straitstimes"]