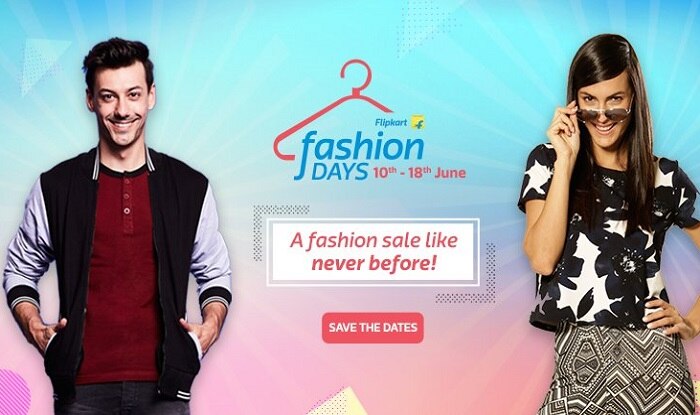 The first-of-its-kind nine day fashion sale by online shopping website Flipkart, 'Fashion Days Sale' begins today and there is something for all kinds of fashion addicts. The end-of-season sale that will go on till June 18, has some pretty steep discounts on some of the biggest brands of fashion clothing and accessories. Products like jeans, t-shirts, tops, dresses, sports wear for both men and women, sunglasses, watches and even , bags, sports accessories and footwear from brands like Addidas and others, are on sale at Flipkart.
Here are some of the deals that you just can't afford to miss today:
1. Upto 60 per cent discount on makeup and beauty products from Maybelline, Lakme and other top brands. Products like foundation, eye liner, mascara, lipsticks, eye shades, nail polishes and even makeup brushes are available at huge discounts.
2. Upto 70 per cent off on travel and trolley bags, suitcases, backpacks and handbags from Giordano.
3. Skmei, Sanda, S Shock and other sports watches are available for under Rs 999, starting from as low as Rs 470. The sale also features fashion watches from Timex and Fastrack at discounts that go up to as much as 80 per cent.
4. Running, hiking, trekking and other heavy duty and normal sports shoes from Wildcraft, Nike, Fila, Adidas, Reebok, are also available on discounts that go up to 50 per cent.
5. Casual tops for women start from Rs 300, with discounts of as much as 70 per cent. There is a discount of upto 50 per cent on women's tunics as well.
There are additional discounts for payments application Phone Pe and also HDFC customers who use the shopping card to make purchases. The sale is expected to rake in big monies for the website that is looking to clear its stocks with this end-of-season sale. The website has done something different this time, by curating wardrobes according to preferences of shoppers with sections like Diva, Workaholic, Sports Guru, etc.
["Source-ndtv"]