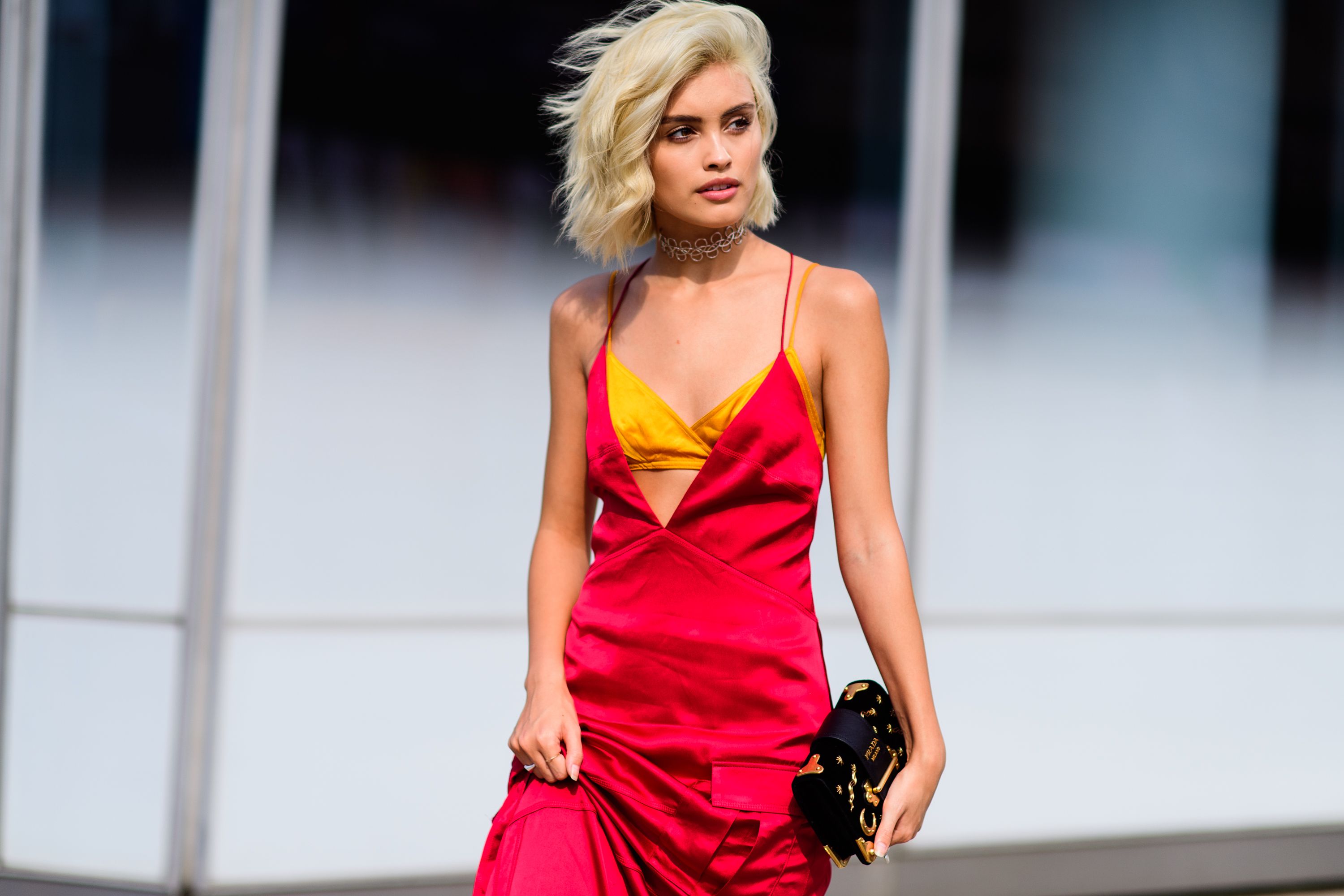 Avneet Kaur
Jalandhar, January 7
With fashion trends changing almost every season, keeping a track of new fashion buzz is a difficult task.
With temperature dipping, long woollen shrugs, embroidered denim, leather jackets and woollen dresses have been thronging the wardrobes of many girls this winter.
In addition, newly-arrived trendy woollen tops with multi-coloured patches on these and long stylish coats have attracted many.
"Although our wardrobe is full of new collections, we are still looking for something trendy to show off at college," said Asees Kaur, pursuing fashion designing. "I have recently ordered some denim jackets and long woollen sweaters from an online website, as I saw many TV celebrities wearing the same," she expressed.
Jaswinder Kaur, owner of fashion store, here said, "This season we have received most of the orders for leather and denim jackets. Even aged women prefer long coats and shrugs. Most of my customers, who are students or professionals, have decided to go for embroidered jackets and fancy sweaters this season. The demand for traditional wear like simple jackets or velvet stuff is falling with time."
Another trader of woollen garments said, "Not only jackets and shrugs, even shawl wraps are also very popular. Girls and women like knitted shawl and mufflers. Fur also adds spark to the winter wear," he said.
In bottom wear, although low-waist was the buzz last year, this year, short-ankled and frayed denim jeans is in demand by both girls and boys. "As it's very cold outside, you cannot wrap yourself with shawl and sweaters and move out. People these days make style statements in winters too. So, one has to follow latest trend and go with what fashion world is offering," said Inderpreet Kaur, a student and a freelance writer.
"This season, I feel the trend of leather jacket in bold and quirky patterns is getting popular among boys. Also, adding to this trend of wearing Oxford shoes without socks with folded jeans is becoming a rage among youth because of the classy look. Stylish bunnies are also finding many takers. It elevates your outlook to another level," shares Sachit, who is an IELTS teacher.
["Source-tribuneindia"]