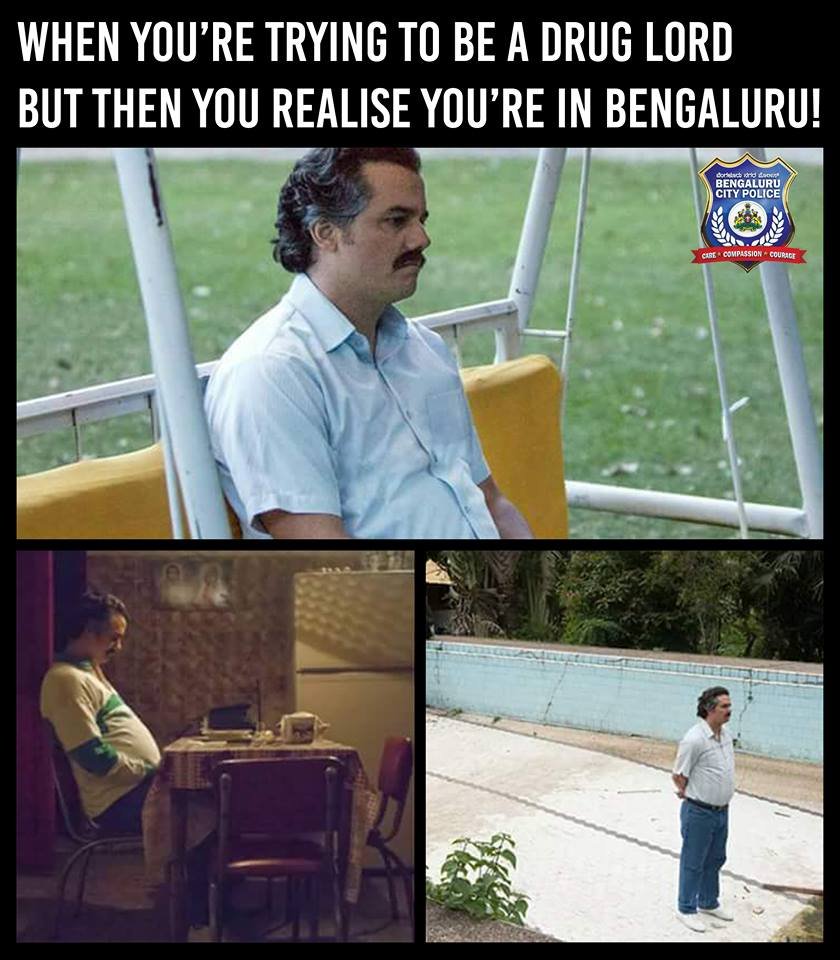 We've feared them or avoided them all our lives. The righteous citizen in us just pops out to secure the seat belts of our cars every time we see them. We're talking about the policemen who serve our country. They are seen as somber, no-nonsense group of men. We associate many things with them but humour.
Well, Bengaluru City Police is changing the image of the police one meme at a time through their social media platforms. Recently they released a meme on their Facebook page & Twitter handle about drug lords and cartels; it was so funny that we can't stop laughing out loud.The caption of the meme went like, "Roses are red, Violets are blue, Heard you're selling drugs, We'll come visit you." The meme, a reference to Narcos, popular crime series on TV, was shared more than 3000 times on Facebook and around 2000 times on Twitter.
It is not the first time when the Bengaluru Police won the internet. They have been publishing cheeky posts for a while now. By using memes and jokes along with witty pop culture references, Bengaluru police have been spreading awareness on issues like drugs, paying debts, drinking and driving, etc.
Do things like a Lannister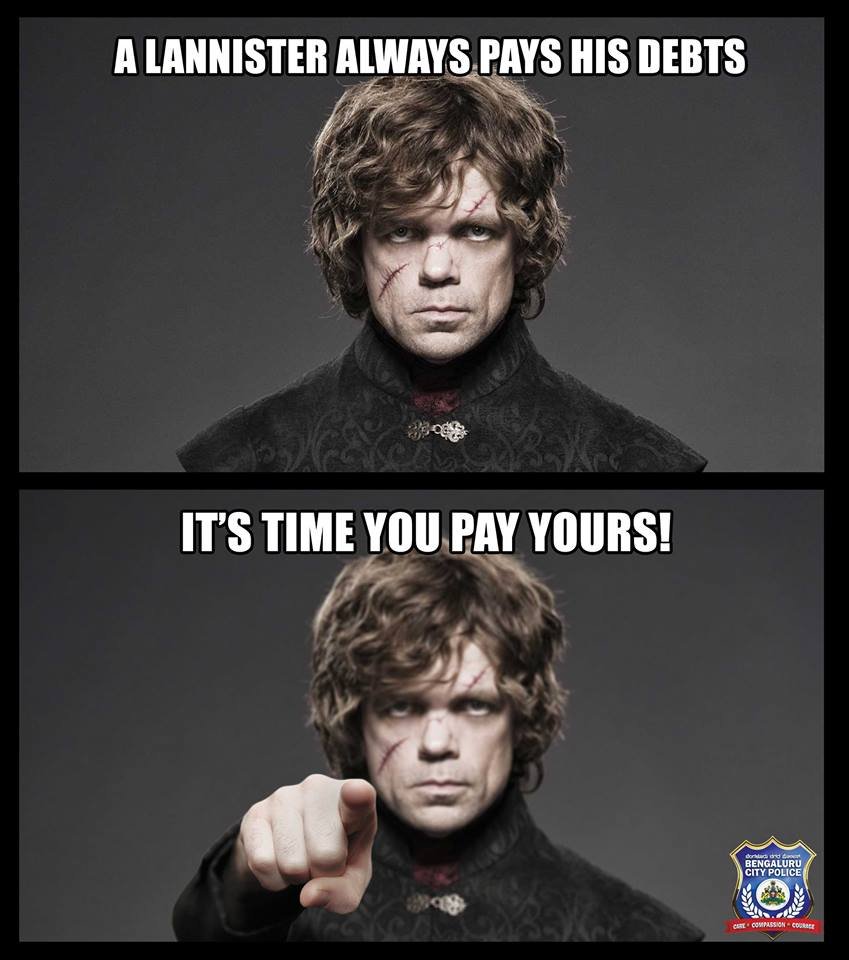 They also invited the Kannada film industry to talk to the citizens about all their recent initiatives. Such inventive ideas not only increase interactions between people and the police department but also helps them get more comfortable with the law enforcement of our country.
Kudos to the Bengaluru Police for such an amazing initiative like this
Feature Image Source: 1, 2
For more of this author's work, click here; to follow them on Twitter, click here.
["Source-ndtv"]