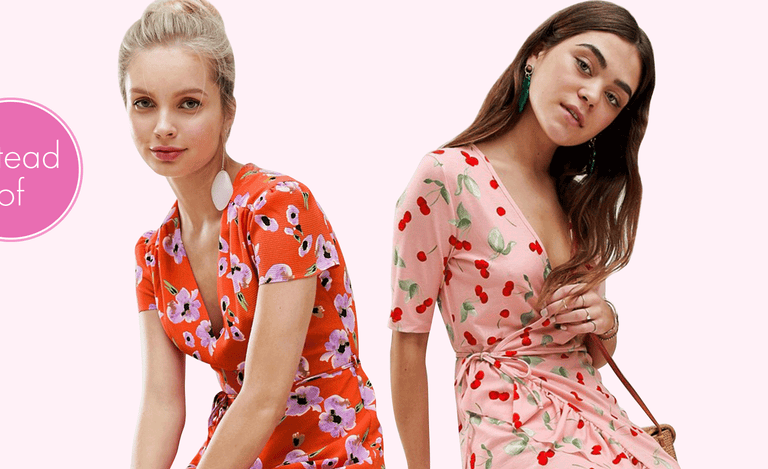 For the past few summers, it felt like the same tired trends kept resurfacing: Crop tops. Mules. More damn floral prints. It's boring enough to make even a lapsed fashion disciple want to seek solace in central air conditioning until September brings its harvest of crisp button-downs and chunky cable-knits.
No more. This season, step out of your comfort zone by making a few quick upgrades to your summer wardrobe. You can be as minimal or as extra as you'd like: Layer a few delicate gold necklaces, or go all-out in sweet cherry print from head to toe. Try one, try them all — you do you.
Chokers really hit the fashion scene when they regained popularity around 2016 and have been a jewelry staple ever since. Although they're still everywhere this summer, think about going the opposite route by layering with long pendant necklaces.
The style has been spotted on celebs and influencers like Emily Ratajkowski, Hailey Baldwin, Aimee Song, and more. Try layering dainty gold chains for an effortlessly chic look.
["Source-cosmopolitan"]