Bored of your old monotonous leggings? Here are a few you will want to buy.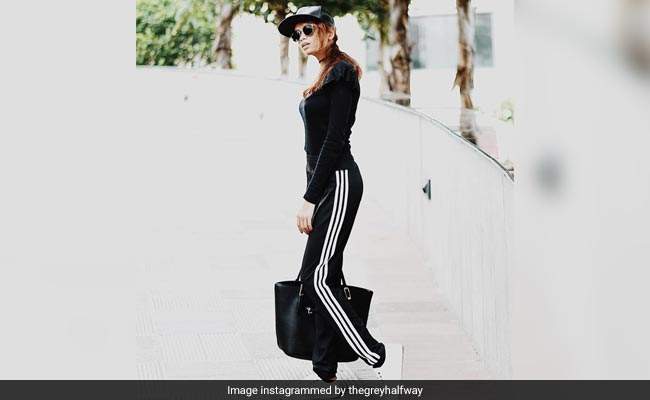 Winter is here and it's time for us to take out our leggings and boots and coats. But what if you're tired of wearing the same old boring leggings? Do you want some fun, flirty leggings that you not only can wear to work but also to a party? Check these gorgeous ones that you can totally rock this winter!
1. Bejewelled Leggings
How cute are these leggings? They're not over the top and are absolutely cute in a very subtle way. Wear these with a fancy satin top and pointed ankle boots. You're good to go. Vintage+party+cute! Yay!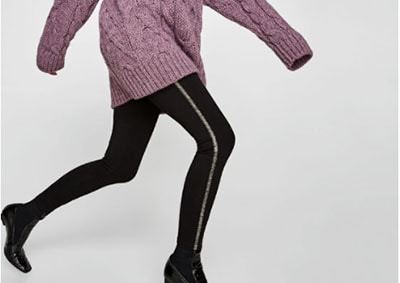 2. Faux-Leather Leggings
In Hollywood, everyone from Gigi Hadid to Alexa Chung has been spotted wearing faux-leather leggings. Bring some Hollywood sassiness into your peer group and get them following your footsteps. Wear these with a minimal top and basic boots. The leggings are statement enough.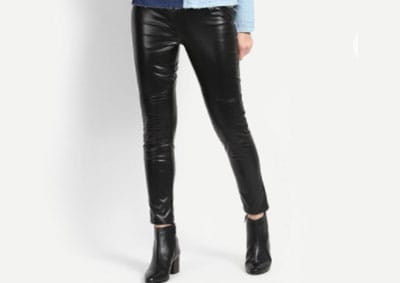 3. Lace-up Leggings 
There isn't any rule suggesting that you can't wear white in Winter. Yet no one wears it. Why don't you wear white this winter and stand out from the crowd in black? These leggings are so cute to wear with a maroon velvet top – and wear nude boots or heels with this outfit! The plus point of these leggings is that it snugs your waist! Win-win? Yes!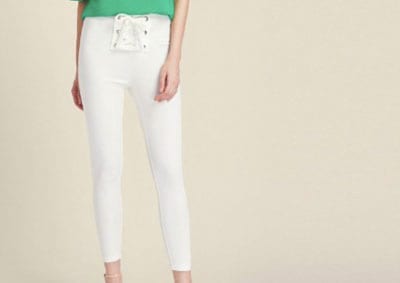 4. Ruffled Leggings
When we can wear ruffles on our shirts and shoes, why can't we wear ruffles on our leggings? Perfect for those nights you want to dance till the sun doesn't rise! Stylish and it'll keep you warm. This is a steal, girls!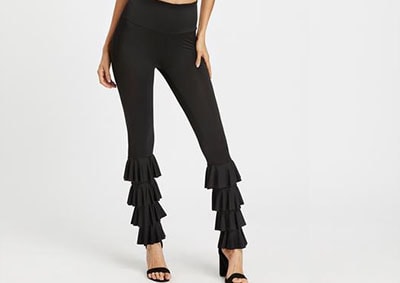 5. Knit Leggings 
How gorgeous is this colour for a pair of leggings? Wear it with a black blouse and boots and add some heavy accessories, and you're ready!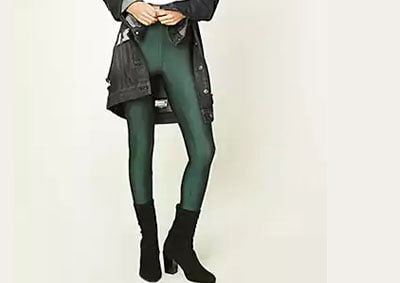 Do you ladies have some more suggestions? We would love to hear them, tell us in the comments section below!
["Source-ndtv"]