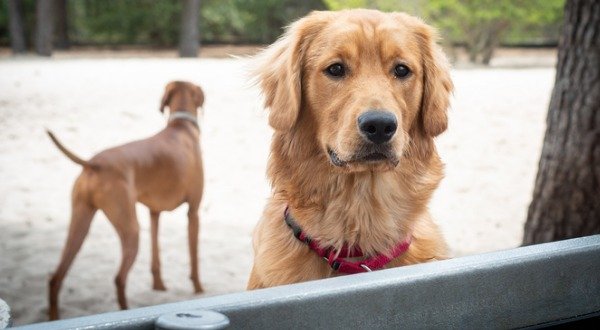 More and more people are now aware of the existence of CBD oil. It is essentially an oil that harnesses all the benefits of marijuana while removing the intoxicating THC. Medical marijuana and recreational marijuana are both now permitted in many states in this country. But what few people know is that there are also tremendous benefits of CBD oil for dogs. These benefits are such, in fact, that those who have used it have stated that there are four legged friends have had a new lease of life and that they have been able to significantly reduce the amount of prescription medication their dogs needed. Let's take a look at just 5 of these benefits.
5 Key Benefits of CBD Oil for Dogs
CBD oil is known to help reduce the symptoms of inflammatory bowel disease. On various animal studies, CBD oil has shown to prevent colitis while at the same time restoring normal motility of the gut in animals that already suffered from inflammatory bowel disease. Additionally, the oil has antibiotic properties and can even fight staphylococcus aureus which is MRSA.
CBD oil can help reduce autoimmune disease symptoms and chronic inflammation. In various studies, the oil has been shown to reduce the release and production of inflammatory cytokines, which are responsible for hypersensitivity, allergies, and autoimmunity. Not just that, it suppresses th17 dominance, a major cause of autoimmune disease. Additionally, the oil stops the production of inflammatory macrophages, thereby decreasing chronic inflammation. Lastly, it is a very powerful antioxidant that has been tested to be far more powerful than either vitamin C or vitamin E.
CBD oil helps with neurodegenerative diseases and protects the nervous system. If you have a dog who suffers from spine and nerve issues such as degenerative myelopathy, CBD oil could just be everything you have been looking for. Patients with amyotrophic lateral sclerosis (ALS), Alzheimer's disease, and Parkinson's Disease have all enjoyed significant improvements in the management of their disease because their brain cells are protected from the toxicity of the illness. In other dogs come out CBD oil has Sean very promising results in terms of protecting the brain from free radical and toxin cell death.
CBD helps with nausea and increased appetite. If you have an older or a sick dog who struggles to eat, CBD oil could be the answer. According to the National Cancer Institute, the oil can significantly increase appetite and control cancer at the same time. In a number of animal studies come out the oil has also been shown to help reduce nausea and vomiting, even when these feelings are caused by drugs and toxins.
CBD oil improves cardiovascular health. Indeed, the first time CBD oil was shown to be effective in a dog was because a veterinarian used it on an animal with heart problems. Since then, studies have shown it can fight irregular heart rate, reduced damaged blood vessel impact, protect existing vessels from further damage, reduce heart rate, violate the arteries, and lower blood pressure, particularly in animals and humans who suffer from anxiety or stress.