Blisters. The worst thing that could possibly happen to you while traveling (aside from missing your flight or forgetting your passport). You know the feeling: five blocks into your walk to the top museum/breathtaking vista/historical site, your heels start to throb, your toes pinch together, and death (for your feet) seems imminent.
Avoid this issue altogether by actually packing shoes you know won't hurt your feet. Yes, those strappy stilettos are cute, but are they comfortable? I think not. Opt instead for stylish sneakers, sandals with a kitten heel, and cushioned slides. Bring one of the guaranteed-not-to-make-you-limp pairs from each of the three categories below, and you'll be set footwear-wise—no matter what you've decided to do with your days off.
Your "I'm Going Sightseeing" Shoes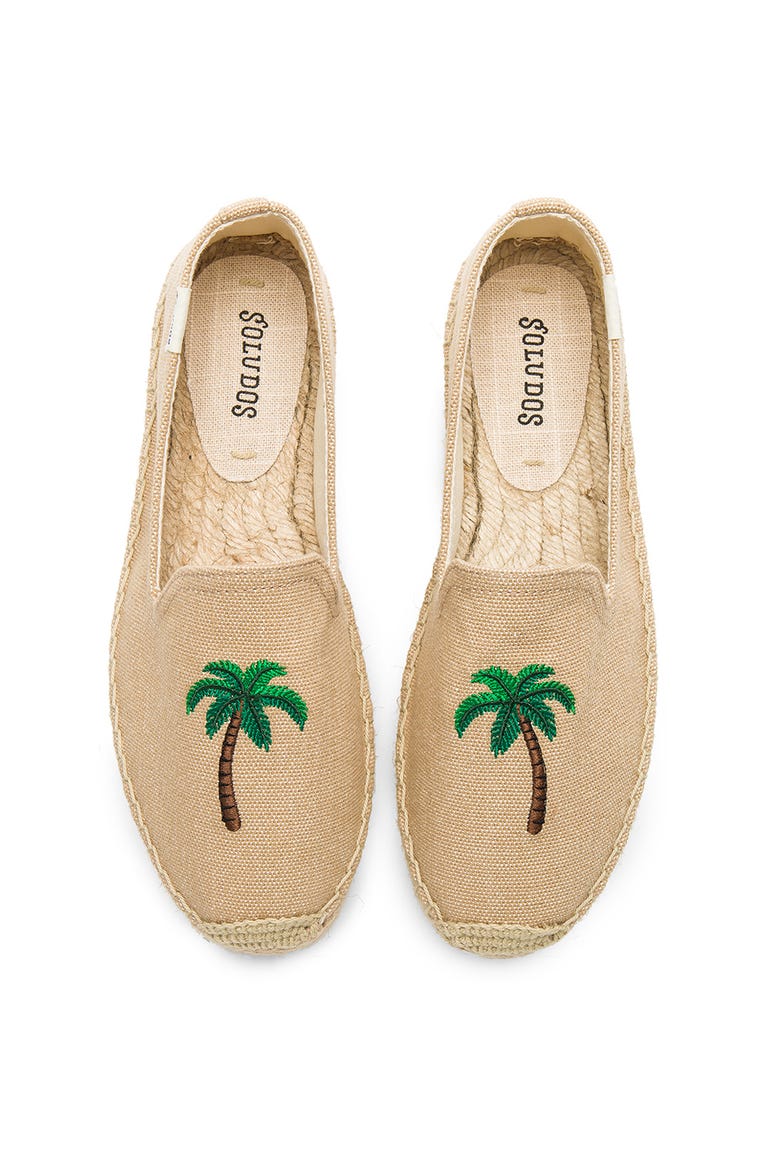 Best for Beach Towns
I've worn my Soludos flats while walking upstream in a river, so I can personally attest to their durability and comfort. These espadrilles don't just look effortless, they are effortless—as all things should be on vacation.
Soludos, $75
SHOP IT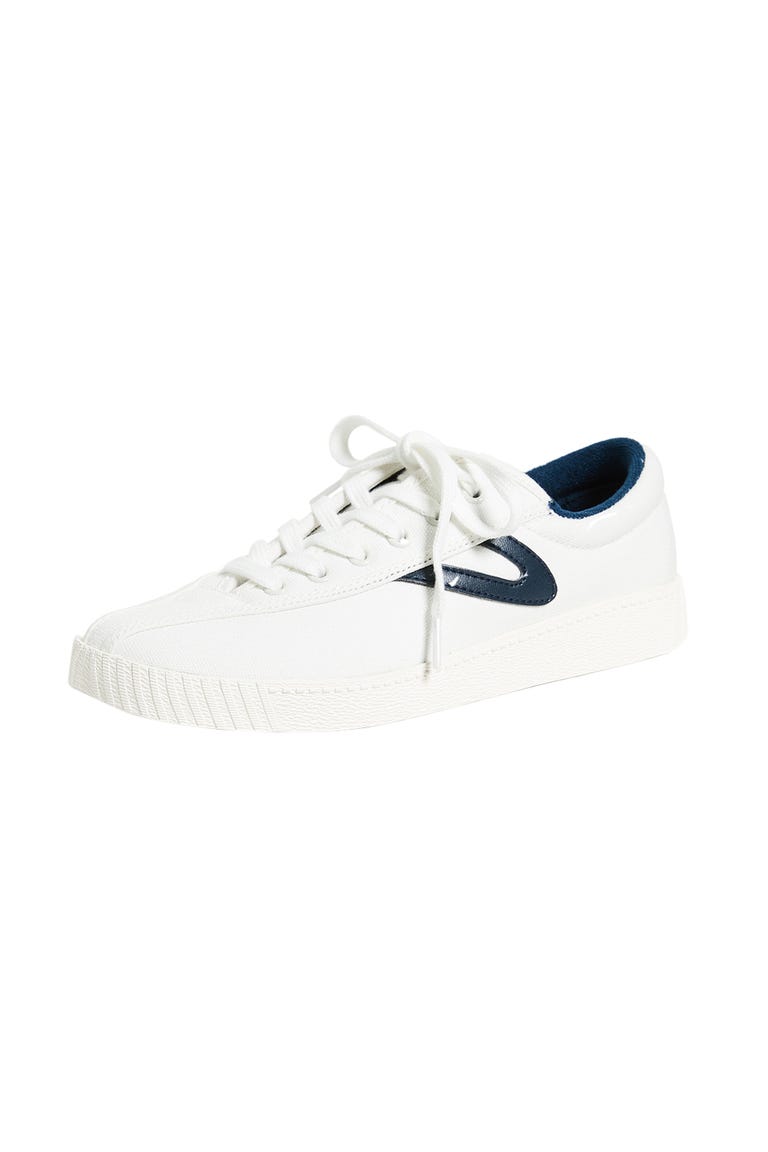 Best for Walking Tours
Sneakers, like this one from Tretorn, are an obvious choice of travel shoe: They keep your feet covered (from road dust!), and padded insoles provide a pillow-like cushion, allowing you to wander for hours.
Tretorn, $70
SHOP IT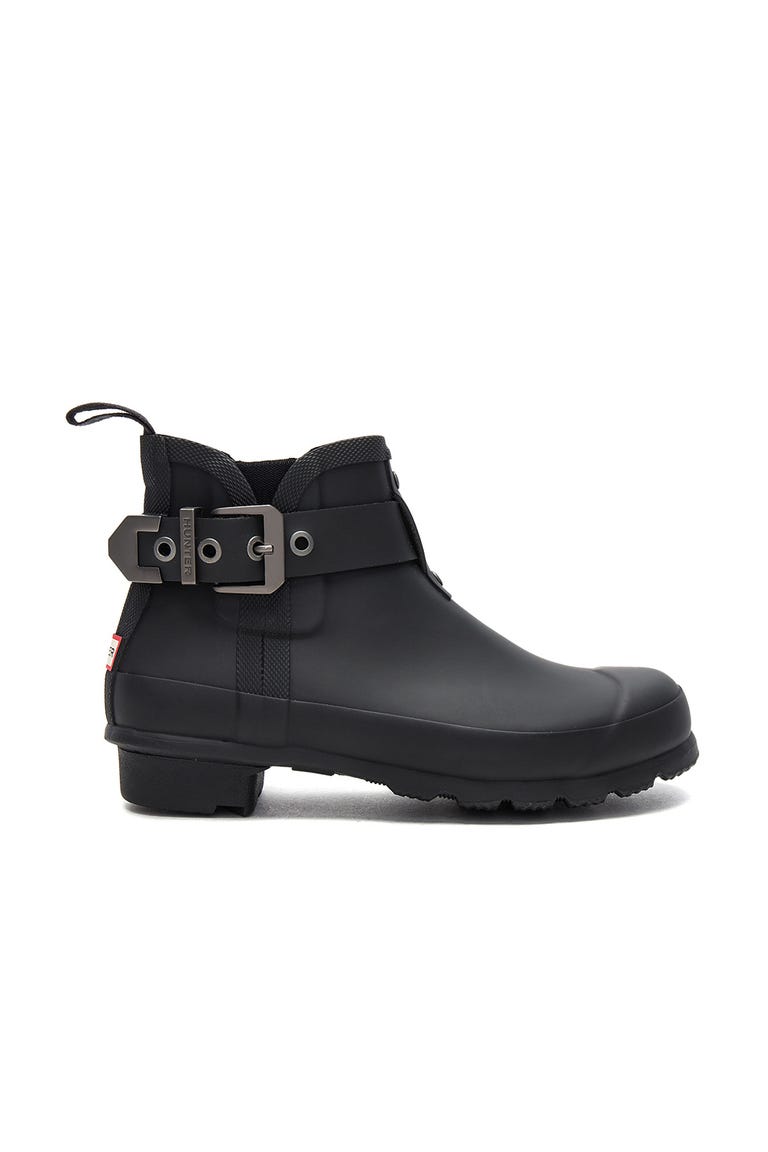 Best for Excursions
If you need a good boot option, check out this pair from Hunter. Suitable for rainy destinations or if you plan on completing a (semi) arduous hike.
Hunter, $155
SHOP IT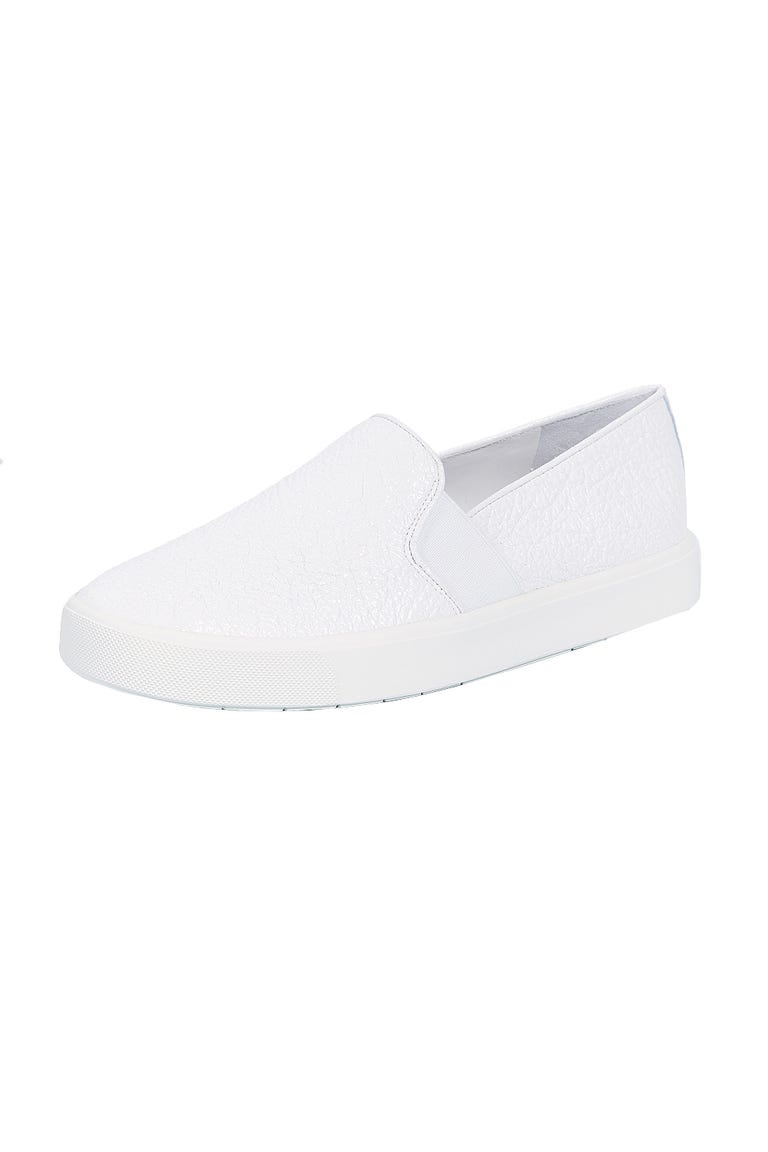 Best for Museum Hopping
If you only have space for three pairs of shoes in your carry on, make a white slip-on sneaker one of them. You'll never run out of ways to style this. Wear it with a dress, pants, shorts, pantsuits—the list goes on.
Vince, $195
SHOP IT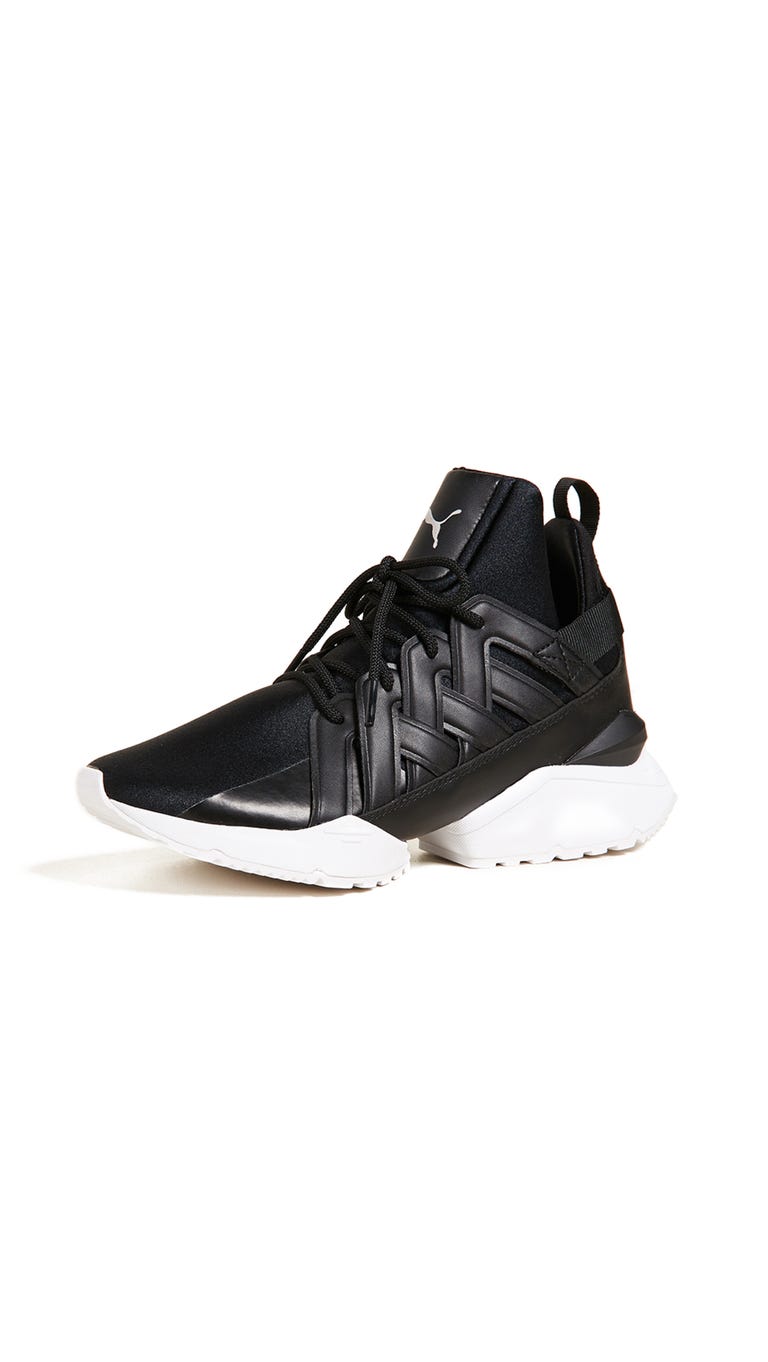 Best for Cobblestones
Sure, this Puma sneaker has plenty of arch, ankle, and lateral support, but it's also chic. Bulkier than most, make this shoe part of your airport outfit.
Puma, $130
SHOP IT
Your Semi-Fancy "I'm Heading to Dinner" Shoes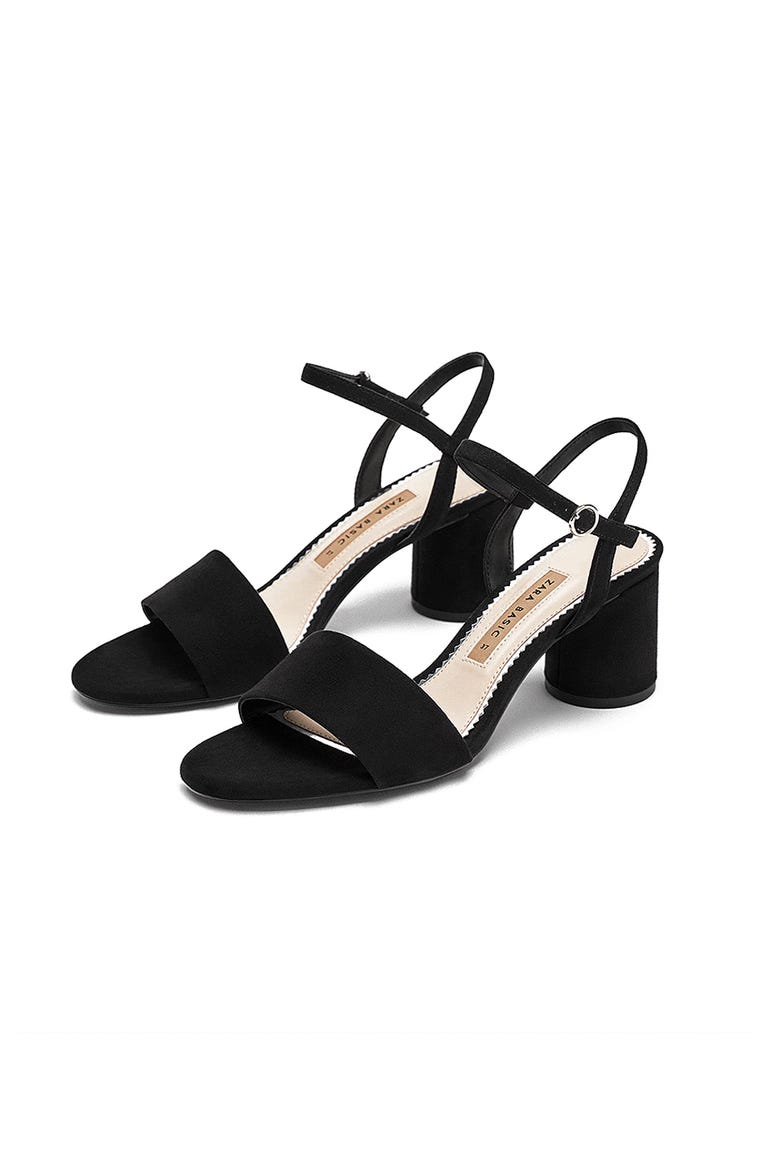 Most Versatile
Wear Zara's black sandals every night of your vacay. Cocktail dress at the club, ripped jeans to dinner, doesn't matter, they'll match—and be comfortable.
Zara, $46
SHOP IT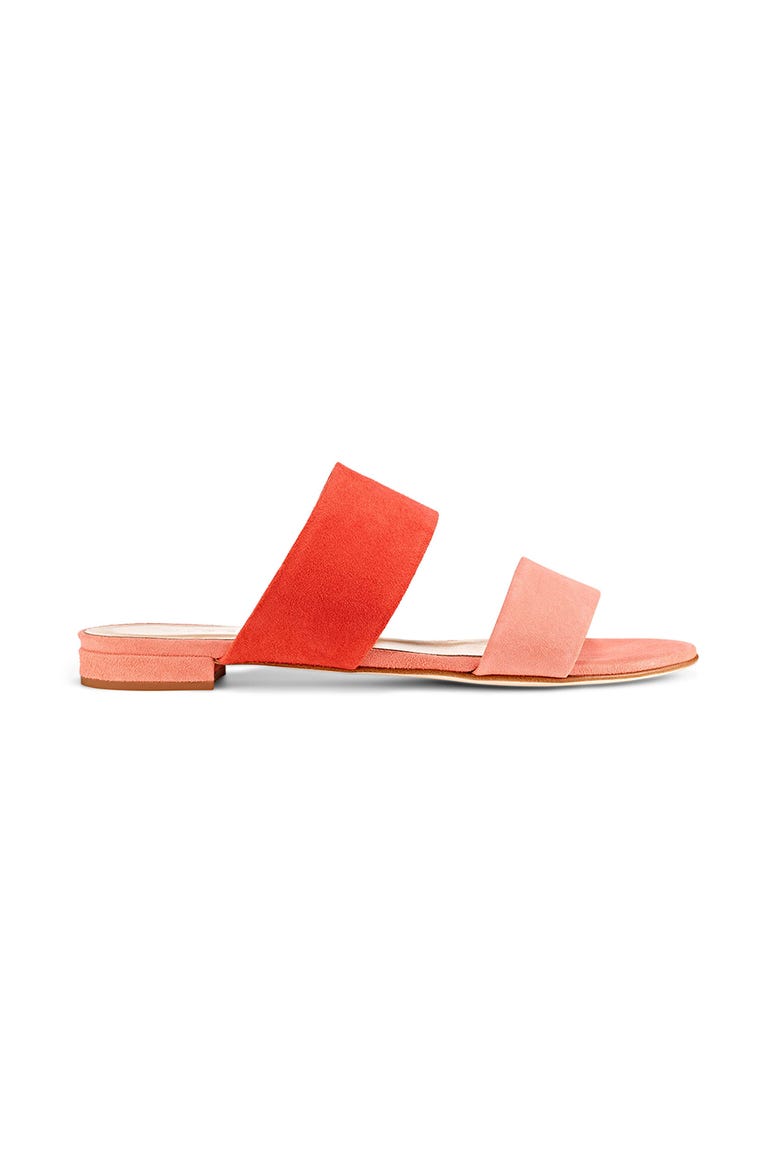 Best With Flowy Skirts
After dinner, take a leisurely stroll around your resort in these colorful two-tone coral sandals. They're feminine—without the discomfort of high heels.
M. Gemi, $198
SHOP IT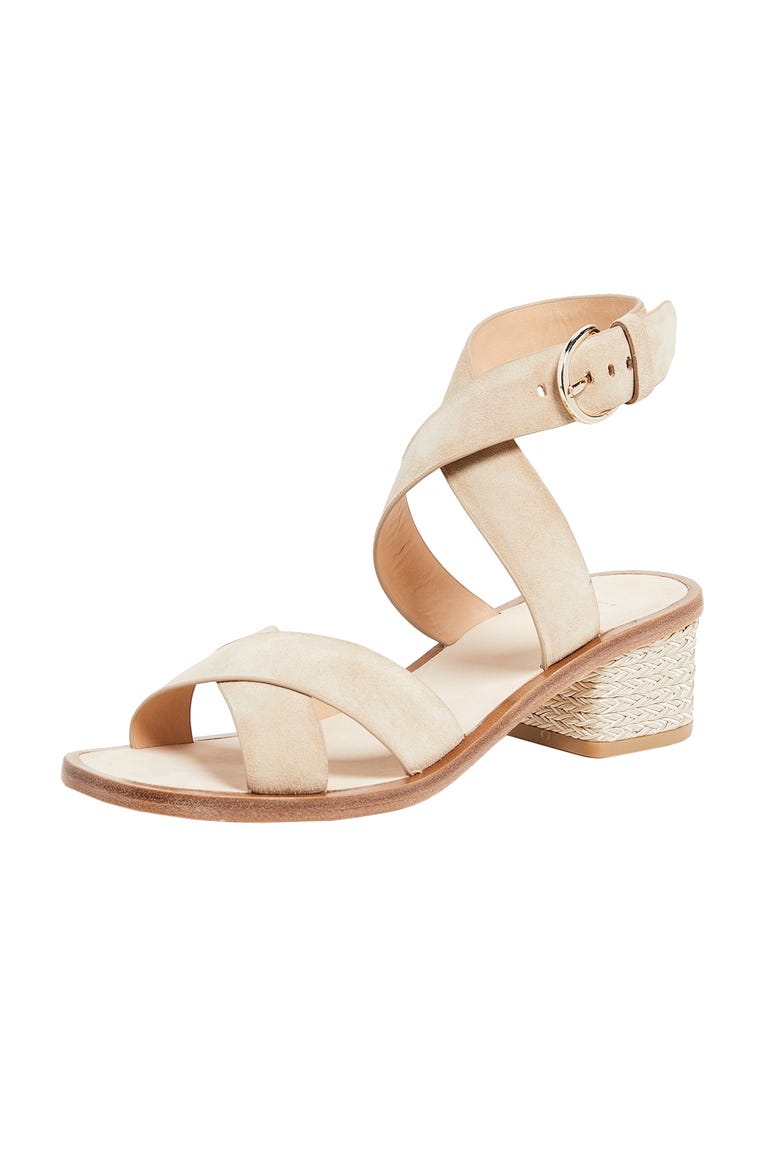 Best for Dancing
The straps of lace-up shoes have a tendency to slip down to your ankles as you shimmy along; not the case with this sturdy buckle clasp. Plus, the mini block heel provides a height boost without keeping you painfully on your tip-toes.
Joie, $328
SHOP IT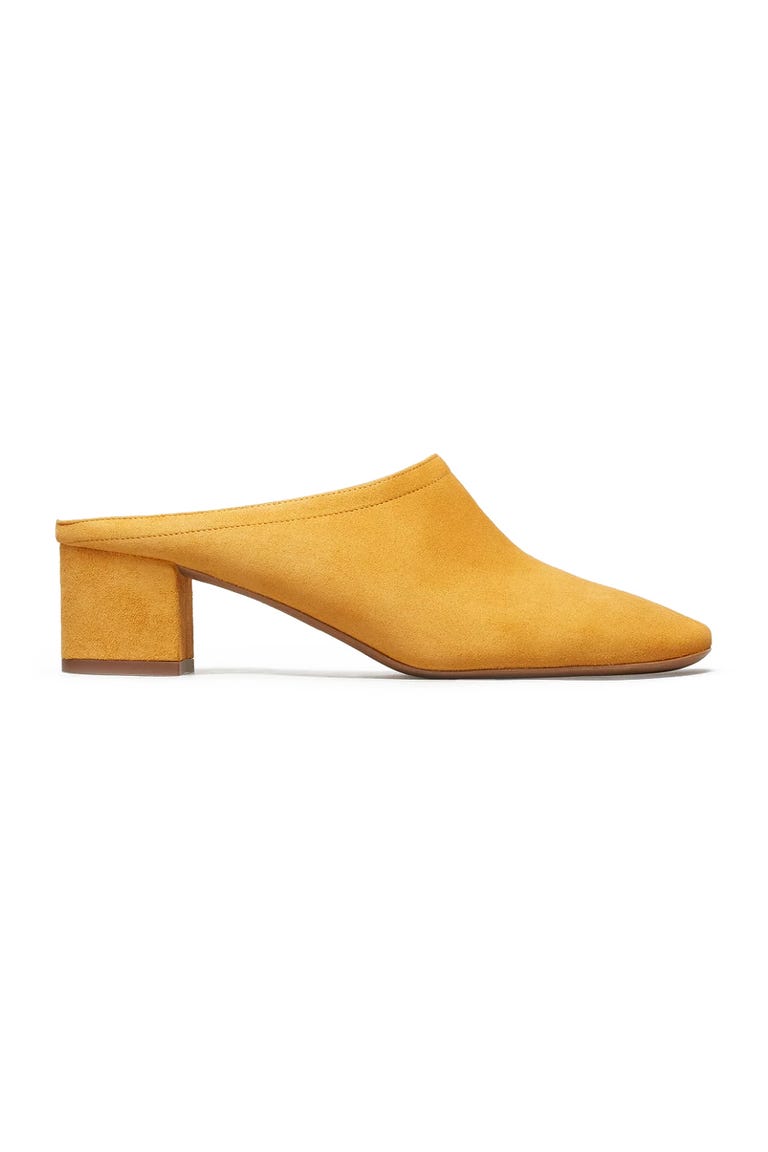 Best Day-to-Night Shoe
Everlane calls this the "all-day mule," meaning you can go from sightseeing to dinner without having to make a pit stop in your hotel room. And no blisters: It's made from soft Italian leather that molds to the shape of your foot.
Everlane, $155
SHOP IT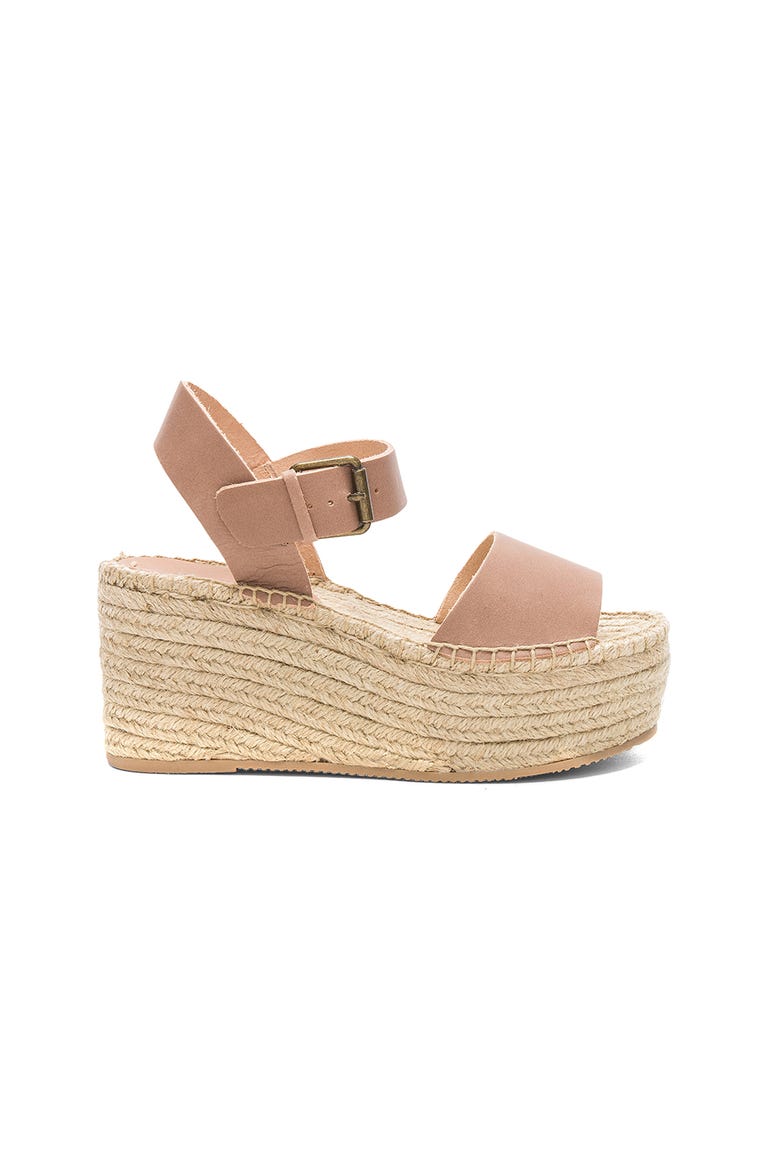 Best for Long Hemlines
Don't let your maxi dress drag on the floor of the restaurant. Sneak a pair of comfy wedge espadrilles underneath your outfit. The thick platform provides all the support—and height—you need.
Soludos, $149
SHOP IT
Your "I'm Ready for Instagram" Shoes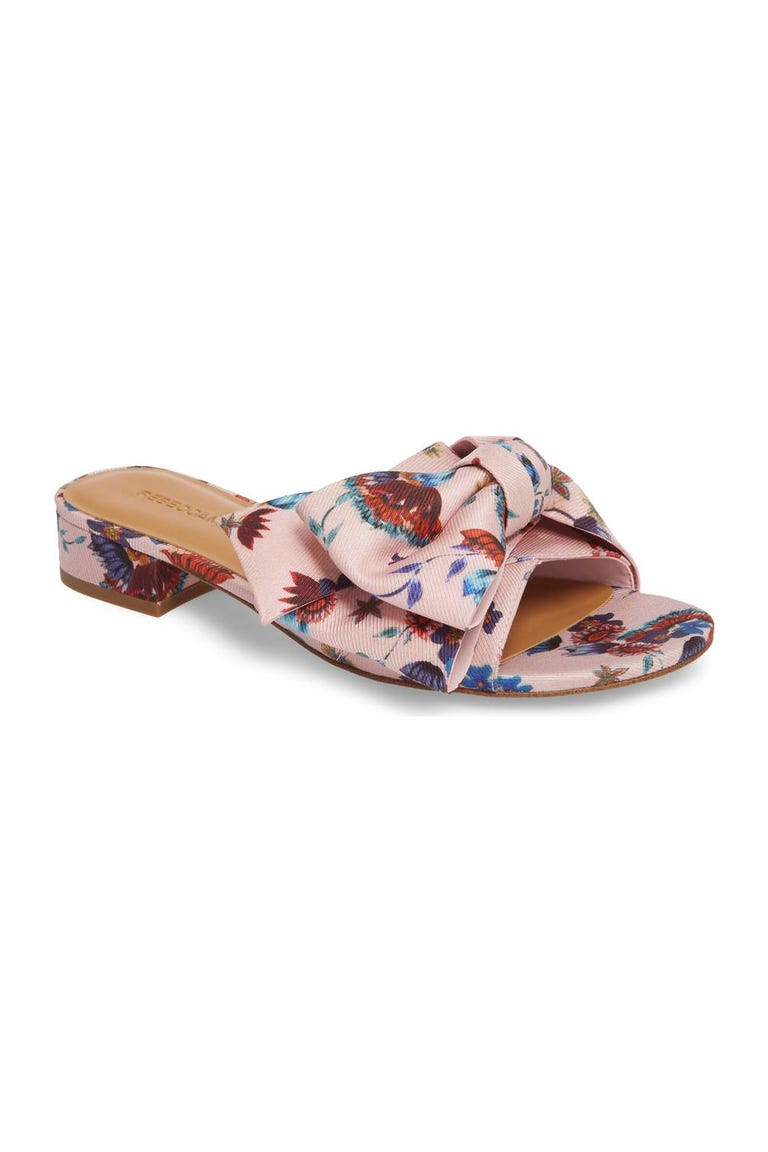 Girliest
This floral mule brings a touch of summer sweetness to your feet (and outfit) with its feminine bow and vibrant pattern. Prepare to be inundated with compliments from strangers on the street.
Rebecca Minkoff, $90
SHOP IT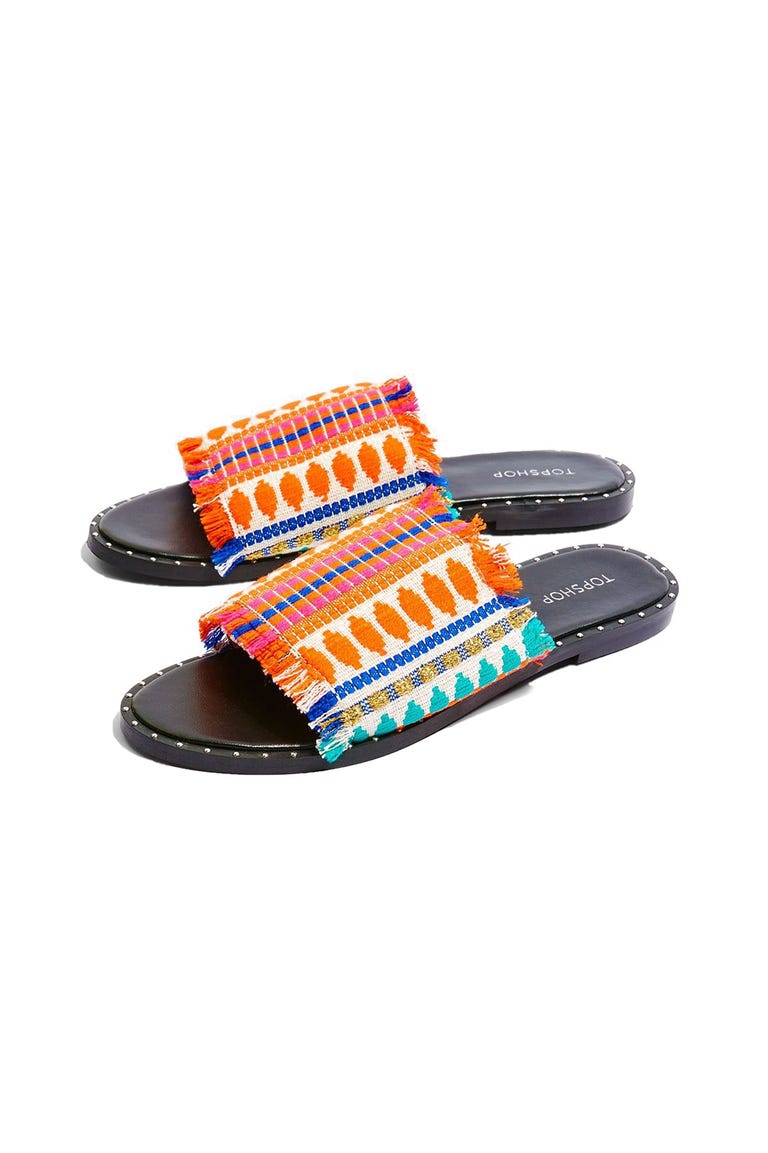 Brightest
Looking for colorful shoes to make a statement? This woven fringe pair from Topshop is the no-fuss slide you've been dreaming of. Wear it with a neutral-colored outfit and let your shoes be the star of the photo.
Topshop, $40
SHOP IT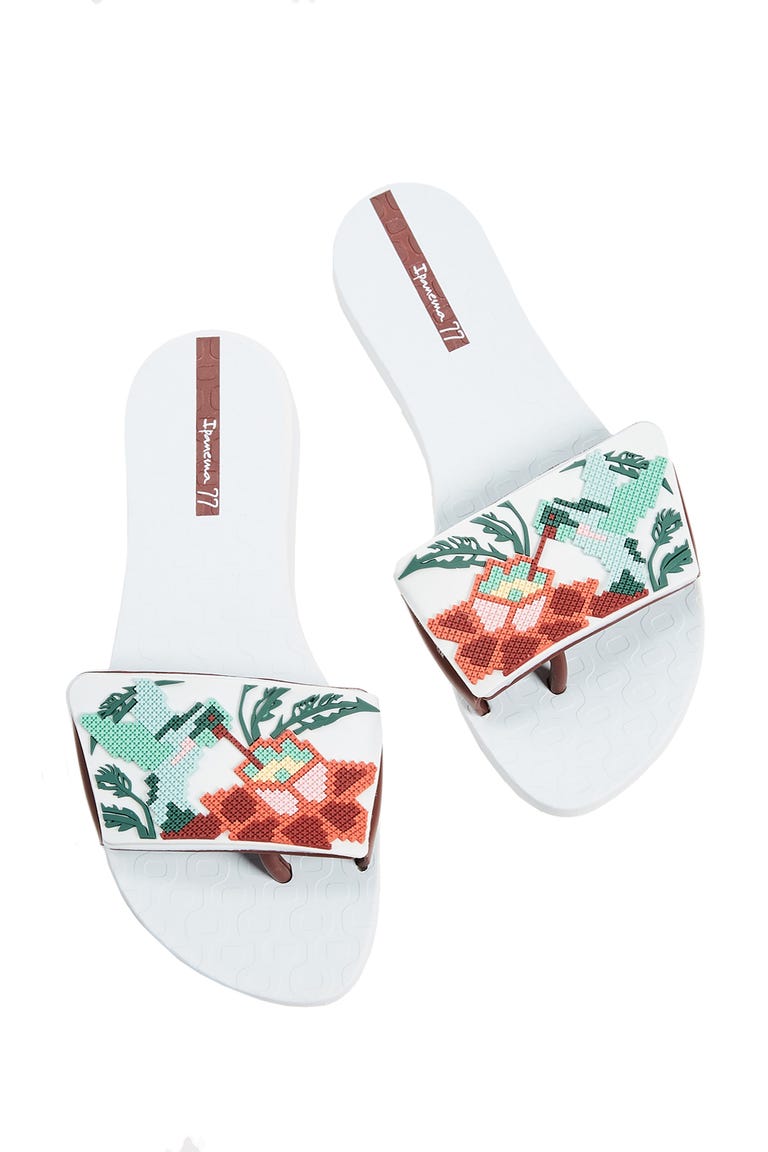 Best for by the Pool
Trade in your beat up flip-flops for a pair of rubber sandals from Ipanema. The shoe features a hidden thong strap under the embroidered design for a little extra security on slippery decks.
Ipanema, $38
SHOP IT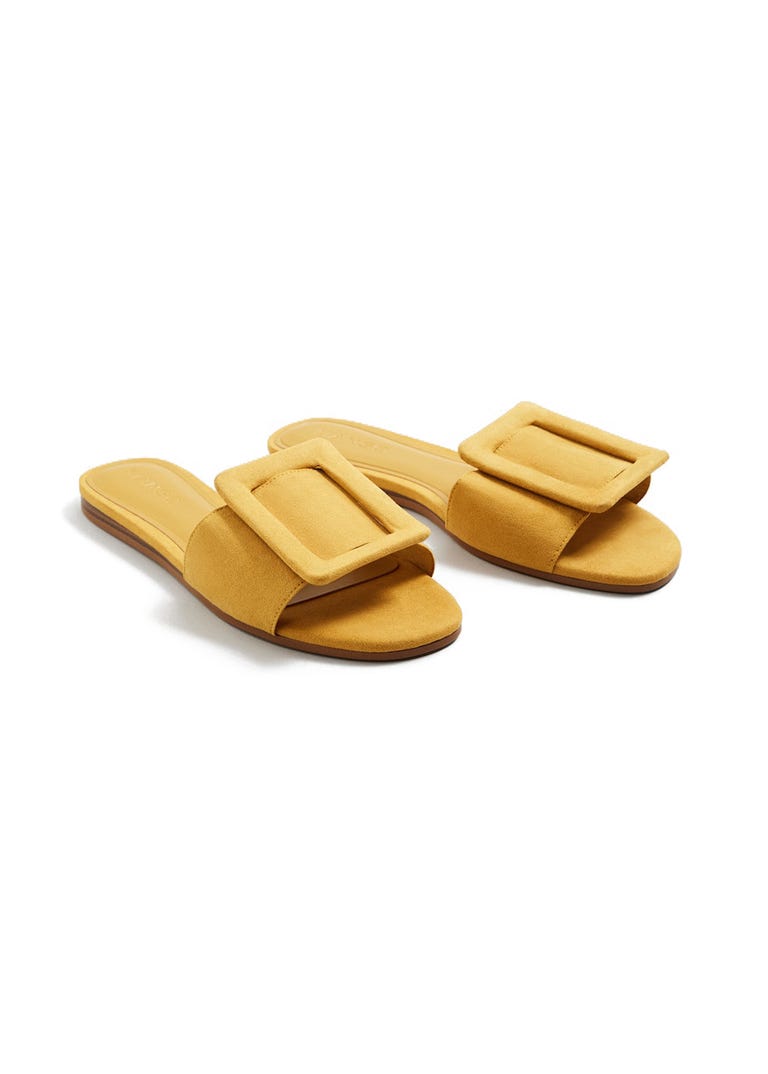 Most Sophisticated
An #OOTD featuring these mustard-colored buckle slides will draw all the likes and comments. Bonus: You don't have to worry about this backless style digging into your heels (thank god).
Mango, $40
SHOP IT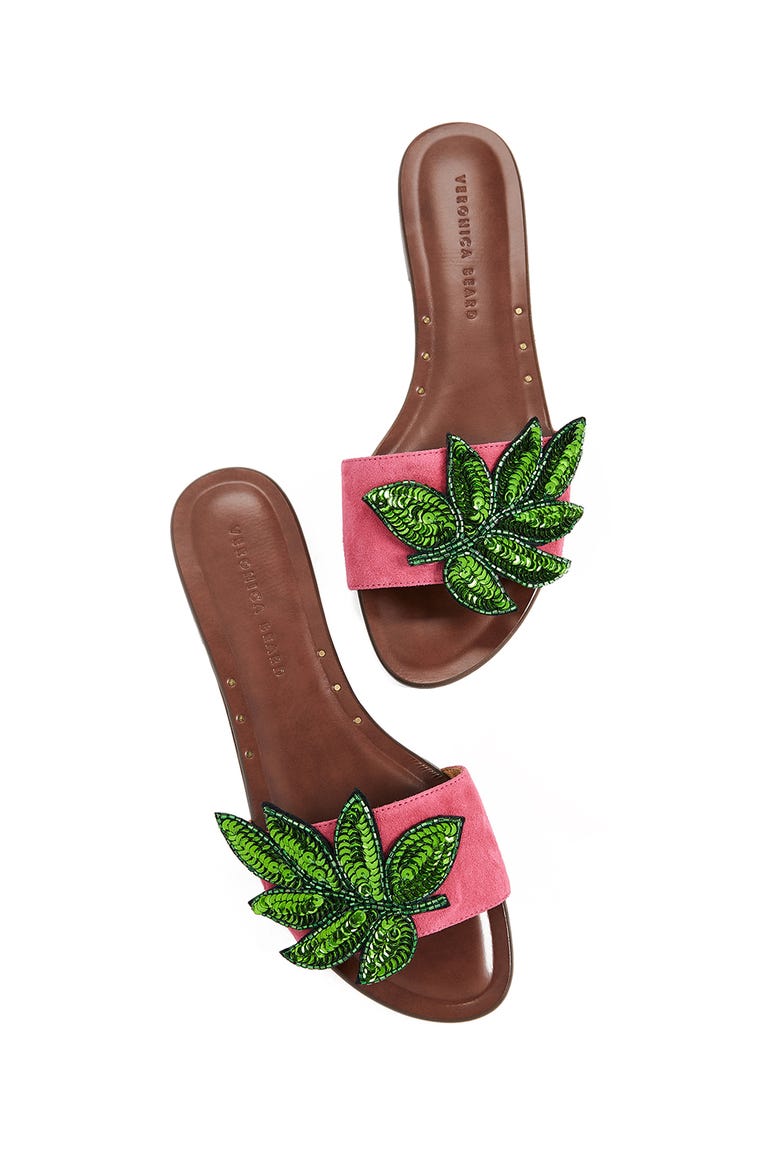 Most Tropical
Your search for the ultimate pair of slides officially ends right here. This fun and flirty shoe is perfect for any and all of your upcoming island vacations.
Veronica Beard, $395
SHOP IT
["Source-marieclaire"]