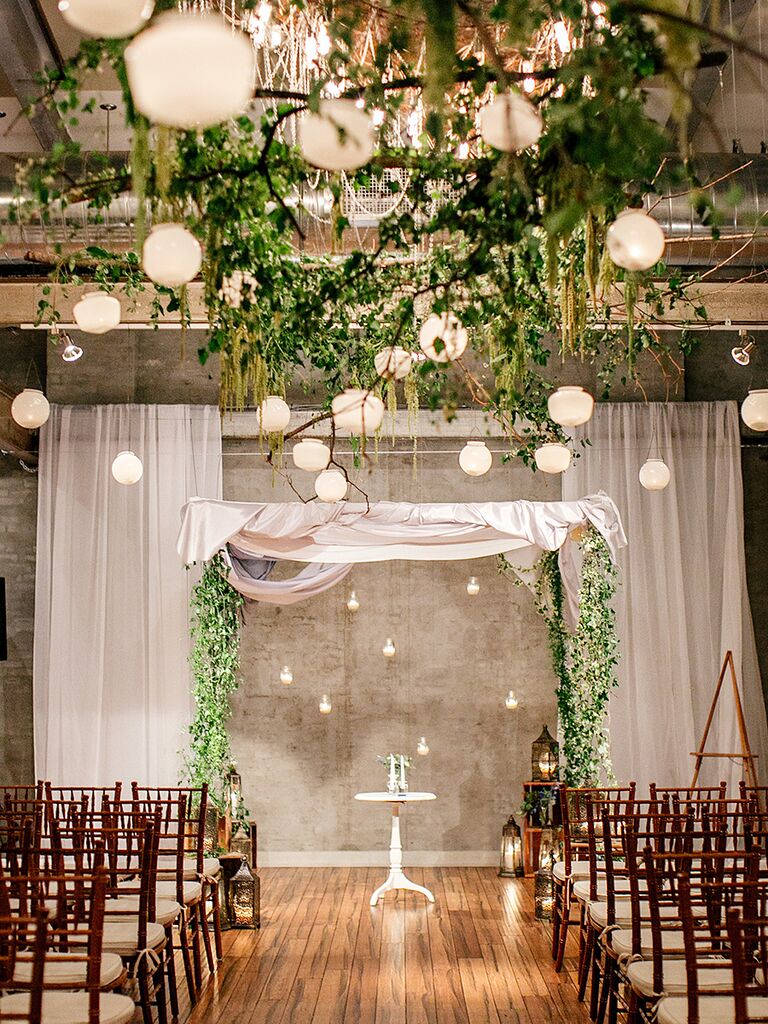 These days, there's the notion that not hiring a wedding planner or day-of coordinator is essentially committing matrimony malice, but that couldn't be more wrong, especially given the amount of DIY wedding decorations out there. If you fall under this umbrella of decor-savvy or budget-friendly couples who want to tackle wedding planning independently, first of all, we commend you—you definitely have your work cut out for you. In fact, your blood pressure may already be rising by the minute just thinking about the upcoming decor duties on deck, but we're coming to the rescue. Prepare to be the best temporary wedding planner your ceremony will ever see (starting with a few deep breaths).
To make your life a heck of a lot easier, we rounded up 13 DIY wedding decorations that you and your partner can easily and elegantly tackle for the big day. And, fear not, un-crafty couples—we don't mean to bust out the paint pens and hot glue gun or try your hand at calligraphy (THAT warrants a professional). Instead, we're talking affordable vases for DIY flower arrangements, table runners and centerpieces to take decorating the reception tablescape into your own hands, string lights you can easily hang on your own, and much more. With the help of these products, you'll save major moolah, your wedding will look just as picturesque, and guests won't even know that no planning pros (besides you and your future spouse, of course) were involved in the process.
Related Video
DIY Bridesmaid Proposal: Will You Accept This Rosé?
Surprise your favorite bachelorettes with a DIY bridesmaid proposal that's sure to make them bubble over.
["Source-brides"]